Aloha and Wars
19
people have signed this petition.
Add your name now!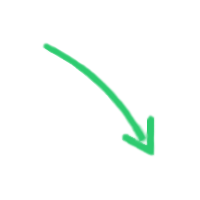 19

people

have signed.

Add your voice!
Maxine K.
signed just now
Adam B.
signed just now
Aloha and War cannot take up the same space. In 1893, when Hawaiʻiʻs Queen was illegally imprisoned and our lands were occupied by the vicious and greedy foreign and US military, itʻs clear that Hawaiʻi and our ALOHA cannot occupy the same space. Rimpac practices beginning June 29, 2012 and start up again next year (2013)...destroys our ALOHA SPIRIT; our children, belief in ʻIo, love, culture, lands, rights, principles, values of our kupuna has to end...ALOHA AND WAR CANNOT TAKE UP THE SAME SPACE. Hawaiʻi is SACRED itʻs time for WAR to leave. Hawaiʻi is a very spiritual land. Why do you think ʻIo (God) put us in the middle of the ocean? To protect us from US Military. The Maoris left Hawaiʻi to protect our culture and everything ʻIo taught us; to care for the lands, water, ʻohana (family) and the Aloha Spirit that continues to live in us. The present systems for the last 129 years have failed and we want ALL WARS to stop...now we see our people rebelling and in prison, WARS are disrespectful to all of our cultures, education has failed, lands used for military Rail system, agriculture lands sold for billions building homes for the foreigners and military, killing of our rights to fish, free clean water, our limu, good foods, jobs, free energy, pollution and our ALOHA Spirit being prostituted. As a Kanaka Wahine I am asking the world to sign our petition because it involves these countries and hoping to reach as many people as possible to prepare for next years RimPac exercises that includes countries like; Australia, Canada, Chile, Colombia, France, India, Indonesia, Japan, Malaysia, Mexico, Netherlands, New Zealand, Norway, Peru, So. Korea, Philippines, Russia, Singapore, Thailand, Tonga, UK and US who plan to use live ammo and Sonar to "test" if it works...TIME TO SAY, ALOHA OE to WAR...WAR cannot take up the same space, with ALOHA, is impossible and ask you, you families and friends to help us by signing this petition. We say ALOHA from the Kanakaʻs of Hawaiʻi Ko Pae Aina.
Sponsor
Na Aha Maluhia for Independence is a community based group of Na Kupuna from the Waimanalo east end of Oahu...itʻs Kahu, is Rita K. Kanui-Gill (aka Kawehi Kanui) submits on behalf of the people this petition to all the people of the world and entities outside this world to hear our plea to understand that ALOHA and WAR cannot take up the same space called Hawaiʻi.
Links