Alabama Disorderly Conduct Arrest Disparity
22
people have signed this petition.
Add your name now!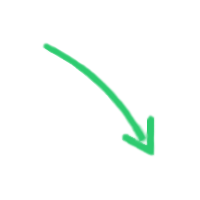 22

people

have signed.

Add your voice!
Maxine K.
signed just now
Adam B.
signed just now
ALERT: Governor, Senators, Congressional Representatives and local officials of the great state of Alabama, please provide a plan of action to correct the overwhelming disparity of disorderly conduct arrests between Black and White people in Alabama. We know Black as well as White people commit crimes but of the 64,915 overall arrests in the last 14 years, 41,223 have been Black and 23,460 White.
The numbers reflected during the same period for seventeen year olds and below are even more astonishing. Out of 19,475 total arrests for that category, 15,920 were Black compared to 3,553 White. This disparity appears to indicate our law enforcement officials are unfairly targeting Blacks with the disorderly conduct charge.
According to Alabama code 13 A-11-7 "A person commits the crime of disorderly conduct if, with intent to cause public inconvenience, annoyance or alarm, or recklessly creating a risk thereof, he:
(1) Engages in fighting or in violent tumultuous or threatening behavior, or
(2) Makes unreasonable noise; or
(3) In a public place uses abusive or obscene language or makes an obscene gesture; or
(4) Without lawful authority, disturbs any lawful assembly or meeting of persons; or
(5) Obstructs vehicular or pedestrian traffic, or a transportation facility; or
(6) Congregates with other person in a public place and refuses to comply with a lawful order of the police to disperse."
The state of Alabama is misusing the disorderly conduct charge to make criminals out of many Black people that have not committed a crime in their life.
Leaders of the police need to understand that most citizens want them to respond to their calls when crimes are committed. Our taxes provide revenue to pay their salary to do just that. But to create a charge when no crime has been committed is unprofessional. They also need to accept criticism as a learning process and not damnation. Good leaders welcome scrutiny of their organization as an avenue to build on improvement. People make mistakes, but we must be caution to cover unprofessional and criminal behavior as doing a good job.
We strongly believe the government should be trusted but not without question. Government officials behavior should be professional and beyond reproach. If the government takes advantage of honest citizens, we are no better than a third world country. Government officials must never forget it is the citizens they work for as well as protect.
We again invaded Iraq in 2003 and one of the things the former president of the United States of America (George W. Bush) expressed was the fact that this country freed millions of Iraqi people from a brutal dictator; that dictator could have arrested a person for walking down the street or anything he deemed illegal.
Yet, here in the United States of America and specifically Alabama we are allowing government officials to exercise the same mentality of the dictator by turning our heads the other way and ignoring the injustice when it comes to Blacks. The disorderly conduct charge is used by the government as an arbitrary catch all charge that can be used to make a crime out of any possibility.
We know that when you look at crime accountability in Alabama the documented evidence corroborates the disparity and abuse of Blacks compared to the majority of the population. As so eloquently stated by Fannie Lou Hamer, "I'm sick and tired of being sick and tired." If the state of Alabama and maybe the United States itself wants to continue to ignore this denial of justice, the state of Alabama and the United States should amend their constitutions and solidify that Blacks will not be afforded justice. The United States has done this before. The only difference now is that we are all living under a low hanging cloud that conceals what we are really doing. Studies, surveys, etc. has already revealed the problem. It's the same story just different tactics. We will not tolerate such dishonest behavior by our government officials?
Alabama was "redesignated" a state of character in May 2008. However, Blacks are arrested and charged with disorderly conduct two times more than Whites, even though the Black population is approximately three times smaller (71% White and 26% Black). This disparity in arrests appears to indicate Alabama, with a population of 4.7 million people, is unfairly targeting Blacks with the disorderly conduct charge.
The numbers don't lie. Silence by all people regardless of race is consent, and this issue is bigger than one person. We will no longer sit on the sideline and watch this injustice continue as if it doesn't matter. We are heartbroken at the ease of our government officials' ability to stand by and in some cases participate and condone this travesty.
Thank you and May God bless you, Alabama and the United States of America!
Links