Stop the Landfill in the Masyoun
33
people have signed this petition.
Add your name now!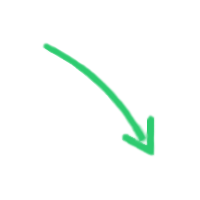 33

people

have signed.

Add your voice!
Maxine K.
signed just now
Adam B.
signed just now
The text below is the text we are sending to the municipality of Ramallah, Palestine. It is againt a big garbage dumpster, that is very close to residential areas.
Dear Ramallah Municipality,
The purpose of this letter is to inform you that we the undersigned, as the residents of the Masyoun
neighborhood of Ramallah, will no longer sit by and tolerate the unacceptable and unethical use of our
neighborhood as a landfill for dumping garbage and solid wastes.
According to the Agency for Toxic Substances & Disease Registry in the US living beside a landfill and being
exposed to its gases accelerates cancer-cell generation especially in the bladder, causes infertility and many
diseases such as lung cancer, heart disease, strokes, and bronchitis.
Landfills are extremely poisonous to the entire environment that surrounds them. As waste is constantly
buried, the poisons and chemicals spread and pollute the entire area. Polluted liquids and ooze from the landfill
also spread into neighboring land, which pollutes the local water supplies.
Furthermore, garbage is constantly burned in the Masyoun/Ein Munjid land fill and the Ramallah Municipality
holds full responsibility for this action. On Monday June 20th 2011, the whole area of Masyoun was covered
by a cloud of poisonous gases due to burning the garbage in the Mayoun/Ein Munjid landfill, this same action
was witnessed constantly in the past years. Burning garbage and waste produces the worst poisonous gases
exposing all the residents of this area to serious diseases and death.
The landfill in the Masyoun/Ein Munjid is a crime of the worst of scales as it exposes thousands of innocent
people to diseases and ultimately premature death.
We demand an immediate halt to the use of the Masyoun/Ein Munjid landfill and the necessary action to be
taken to return the land to its normal condition and stop poisonous gases from polluting our area.
The Ramallah Municipality bares full responsibility for the disease, cancer, and infertility that the residents
of the Masyoun are exposed to because of this unethical landfill. We repeat our demand to halt the use of this
landfill immediately; otherwise we will take legal action to stop the harmful and poisonous gases that we and
our families are exposed to every day. We will also turn the issue of this landfill into an issue of public opinion
through all media in addition to submitting complaints to all official concerned parties. We will do our best to
accelerate the removal of this landfill that exposes us, our children and our environment to diseases, death and
pollution.
Please sign for support.
Links