Allow Alcohol at Immergroen!!!
31
people have signed this petition.
Add your name now!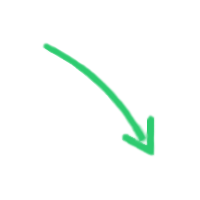 31

people

have signed.

Add your voice!
Maxine K.
signed just now
Adam B.
signed just now
Dear fellow Immergroen festival goer I am sure I am not alone in expressing my shock at the camping 'Rules and Regulations'posted by the Immergroen Festival organisers this morning. Living in the UK, I am aware that there are a million and one council restrictions, not to mention countless 'Health and Safety' laws that we all need to adhere to. However my concern with the Immergroen festival is that some of these rules were not only excluded from the original terms & conditions when buying a ticket, making the festival goer now feel a bit mislead but they seem to be removing much of the freedom/enjoyment of the festival. One particular self-initiated and selfish 'rule' that I strongly oppose is the following: "Campers are allowed to bring food into the camping grounds. However, we will be very strict by not allowing alcohol into the camp grounds. This is to ensure we can control at least some of the drinking that happens within the camping grounds. This is a family event and we need to ensure that all are welcome. However, we will not be overcharging you for any drinks." First and foremost is the exclusion of the 'no alcohol' policy when booking festival tickets. Rather than camping, I would then have hired accommodation close to the festival grounds where I could bring my own alcohol and enjoy it with my friends after the day's events. Secondly, I am not sure about everyone else but having reached the grand old age of 18 quite a few years back, the need for me to have a nanny to control my alcohol consumption is rather unnecessary. I did not invite my parents to this festival but now feel like the organisers are playing this role instead. The money would be better spent hiring a good quality security company to combat any 'anti-social behaviour' for those small number of individual who drink too much alcohol. Finally, what does the statement 'we will not be over charging you for any drinks mean There is no bar list attached so we are expected to trust the organisers who have already mislead us once. Who even sets the 'overcharging rules' I am a regular festival goer, I am fully aware that there will be bars at the festival but I don't believe any person has the right to tell me what I can and can't drink within the privacy of my tent (home for the weekend!). I am pretty sure these 'bars' will not be selling Martini Cocktails which incidentally I was bringing with me up until this morning - well you have to do these things in style don't you ;). All the other big festivals have a bring your own alcohol policy including the massively successful Glastonbury festival, which by the way is VERY family orientated. If like me, you are being lead to believe that this is a money making scheme at the detriment of thousands of peoples enjoyment of a popular festival then sign this petition. I think we should demand an ALCOHOL ALLOWED policy for the camping grounds. After all, the customer is always right!
Sponsor
http://www.ipetitions.com