ALLOW WOMEN OF THE KHOJA SHIA ITNA ASHERI JAMAATS TO VOTE IN THE LOCAL, REGIONAL AND WORLD FEDERATION ELECTIONS
242
people have signed this petition.
Add your name now!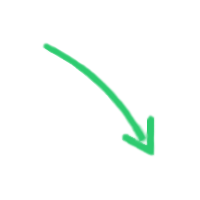 242

people

have signed.

Add your voice!
Maxine K.
signed just now
Adam B.
signed just now
FROM: LADIES OF THE KHOJA SHIA ITNA ASHERI JAMAATS
1ST JULY 2020
TO: THE WORLD FEDERATION – Registered Charity in the UK No. 282303
CC: COUNCIL OF EUROPEAN JAMAATS (COEJ), AFRICA FEDERATION (AFED), NASIMCO, FEDERATION OF AUSTRALASION COMMUNITIES, INDIA FEDERATION AND PAKISTAN FEDERATION.
OPEN LETTER TO THE WORLD FEDERATION, COUNCIL OF EUROPEAN JAMAATS (COEJ), AFRICA FEDERATION (AFED), NASIMCO, FEDERATION OF AUSTRALASION COMMUNITIES, INDIA FEDERATION AND PAKISTAN FEDERATION.
SUBJECT: LADIES TO BE ALLOWED VOTING RIGHT IN KHOJA SHIA JAMAATS
Salaam Alaikum,
During the last Exco of the WF held virtually on 27/28 June 2020, a lot was mentioned about the grassroots and their voting rights. Astonishingly, the right for the women of our community to vote at Jamaat or Federation level is never adequately addressed or resolved. Our women, made up of our mothers, sisters and daughters are in reality the core and the foundation of the grassroots.
Some Jamaats (mostly in the West) do allow women to vote through membership of their spouse, or become individual members with voting rights if they are single etc. Jamaats in the developing world are still catching up or will not have women voters.
With this petition we seek to hold the World Federation, COEJ, AFED, NASIMCO, AUSTRALASION FEDERATION, INDIA AND PAKISTAN FEDERATIONS responsible to put together a structure in all Khoja Shia Jamaats to allow women a vote. That vote maybe part of the family membership or individual membership but rather than get distracted by the detail the end result should be that all women are able to vote in their respective Jamaats (starting from the same age that a male can vote) and as a result in the regional and World Federation elections.
How do we defend our religion in an Islamophobic world and claim our women are not oppressed when our women or culture doesn't even allow women her basic right to vote? We are 100 years behind the world we all live in. Women in the UK won their right to vote one hundred years ago!
This is their basic human right and the World Federation and Regional councils are doing an injustice to our religious beliefs by not getting together and working with the individual jamaats to get these rights in place.
In the past when this issue has been brought up, it has been swept under the carpet by WF and Regional Councils refusing responsibility and asking each individual jamaat to come up with their own decision on this. This is not acceptable anymore, as it is open to abuse because some jamaats have deliberately not done this. Women therefore in many jamaats do not have a vote and are voiceless. The guidance and direction must come from World Federation and/ or Regional council which mandates all Jamaats to put these rights in place.
As the World Federation is a Registered Charity in the UK they should also look up to check if disallowing women's votes in their elections (by default be it- because they are not members of their own jamaats - rather than directly) is not a form of discrimination against women and allowed legally.
Not only is this the right of the women in our Jamaats, but it also forms the image of our religion in today's society. We are an educated and forward looking community unlike a lot of the Islamophobic representations of muslims and we must seek to set the example that the rest of the muslim world not only follows but also looks up to. Islam is not a religion that suppresses women and their rights including the right to vote and it is time we showed that in our actions.
We would like this matter to be addressed in the next World Federation Conference and a decision reached as to the way forward in this matter. This matter should not be postponed, put off and debated for years as it is the very basis of human rights that we are granting to the Ladies of our communities. To this effect this petition is dated and we would like to see how long it takes before our rights are granted to us.
We thank the World Federation for taking the lead on this in their very next conference and we shall eagerly watch and await the decision they come up with.
Salaams and Duas
Ladies of the Khoja Shia Itna Asheri Jamaat Around the World