Allow VB Farmers to Produce Value Added Products On Site
167
people have signed this petition.
Add your name now!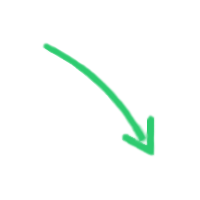 167

people

have signed.

Add your voice!
Maxine K.
signed just now
Adam B.
signed just now
What's the issue?
Currently, farmers in Virginia Beach are prohibited from producing value added products on their farms as this is considered "processing" and would require a change to zoning regulations and/or city code. This means that a farmer who grows mint cannot dehydrate that mint and sell it as tea. A farmer who grows tomatoes cannot can those tomatoes and sell them as sauce. A farmer who grows hemp cannot de-shell the hemp seeds and sell it as hemp hearts. Etc etc.
This has nothing to do with rural character and the preservation of rural community / farmland as some may tell you. Whether or not there is a facility already onsite that the VA dept of Agriculture would approve for making value added products or someone wants to build said facility, no matter the size, it's illegal. Our goal is to keep agricultural land intended for agricultural uses first and foremost, but with respect to the farmers, allowing them to simply process on site the crops already being grown on site.
Our situation - we have a building on our farm that is approved for processing by the VA dept of Agriculture. No additions need to be made. No traffic would increase. No significant additional waste would be created. Value added products can be made on site as is. The city is saying that we need to attempt to have the code changed or zoning regulations changed in order to legally produce value added products on site.
Why is this important?
Farms need all the help they can get to be able to derive enough income to be able to continue to grow food for our community. It's as simple as that. This IS a matter of national security on a local and regional level and one that exposes farmers to risks that we can't afford to force them to take - that financial risk being not being able to use their land to produce, process and sell products to their communities at the best possible profit margin. Forcing them to sell their raw products is just wrong, and dangerous.
Not only this, but the further the crops must be transported in order to be processed, the more CO2 emissions are released into the atmosphere. The whole concept of agricultural preservation is to reduce environmental harm.
What we need to do:
We need the support of our VB community to show city council and the agricultural advisory committee that we are serious about food freedom. We need everyone who enjoys eating to sign this petition and to share the information with their family and friends. Our plan is to present this petition to city council and ask for an ordinance that allows farms the ability for small scale production on their farms.
Look around the world, places you have traveled to or read about. From wealthy to poor nations. Those places with "the best" food are the ones that do not prohibit their farmers from making a living. They are the ones that support and celebrate this. From small batch artisanal wine and cheese makers, heritage breed hog farmers, pasture raised cattle farmers, organic hemp farmers - these small scale producers are very likely to be operating businesses that not only are producing extraordinary products but also the ones that are doing it in a way that not only causes little environmental damage but actually mitigates it! This is about food security and environmental protection but it's also about delicious food and our local community; they go hand in hand.