Allow the mural in Terra Room 200 to Stay
222
signers.
Add your name now!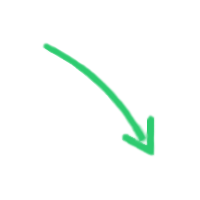 222

signers.

Almost there!

Add your voice!
Maxine K.
signed just now
Adam B.
signed just now
This fall, I painted a mural inside of Terra room 200. An unconventional move which R&DE has chosen not to support. When I left for winter break I was sent an email saying, "Per the Residence Agreement you signed when you moved in, painting the interior walls is prohibited…Your room will be repainted either while you are gone for break or during the month of January, please let us know as soon as possible what you would prefer." This is not entirely true, however. The text of the Residence Agreement pertaining to this issue is as follows:
You may not repair, replace, remove, or in any way modify any University-owned property or cause or permit any repairs to be performed by others. In addition, you may not paint interior or exterior areas or alter any item on the interior or exterior of the room that would impact the standards set for the aesthetics, safety, or security of the building. You may not change any lock or place any additional locks on any door of your room or any other doors within your residence. If it is found that you have made an unauthorized alteration to your residence, R&DE Student Housing reserves the right to immediately restore the area to its original condition.
Under the agreement, then, the mural should only be removed if I have negatively impacted the "aesthetics, safety, or security of the building," which I have not. A mural most definitely does not affect the security of the building, and would only affect the safety if I had used lead paint or some other toxin, which of course I did not. The only thing in question, then, is the aesthetics. As to that, a history lesson: as of the 2011-12 school year, room 200 had a total of three murals on its walls. Two murals in the inner room, and one in the outer room. During the 2012-13 school year, the ambitious residents of the room took it upon themselves to update two of the murals in order to make them more pleasing, and succeeded in creating one new mural, while the second project was abandoned after being primed. R&DE, upon seeing the new mural (and not caring about the new white wall) decided to repaint the entire room, wiping out not only the newly created mural but also a historic mural. Last spring, I chose to move into room 200 specifically so that I could put a new mural in it order to restore Terra back to the aesthetic that it once already had. My mural complete, R&DE now wants to repaint the entire room once more, and fine me so that they may do so.
Terra is a co-op, and not so long ago its residents were able to set the standard for the aesthetics of the building themselves, putting beautiful murals in their own rooms, and in public spaces including the bicentennial room, the kitchen, and the lounge. Now, murals have been painted over, and besides mine, only one mural remains in a resident's room. Why is it that Terra's residents have now lost control over what their living space looks like? The mural I have painted is in no way offensive. It does not detract from Terra's aesthetic, it adds to it. I not only put my time and money into the project, I put my effort, my soul into the thing. I have been so glad to wake up to it every morning and fall asleep to it every night, and there are plenty of future Terra residents who would feel the same. Please help me keep R&DE from stifling the creativity and voice of students in the name of an all-white, sterile "aesthetic."