Revision For Straight Pipes On Motorcycles In Ontario
39
people have signed this petition.
Add your name now!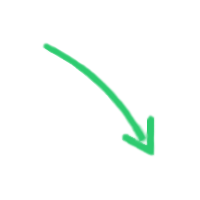 39

people

have signed.

Add your voice!
Maxine K.
signed just now
Adam B.
signed just now
I have created this petition not to scrap the current law but revise it allowing straight pipes for safety, with conditions, that protects riders while appeasing non-riders and noise pollution laws by allowing a high decibel usage in emergency situation as a safety device, secondary to wearing safety wear and proper driver's training.

I have read articles and reports on causes of motorcycle accidents, many of them calling the loud pipe theory a myth. Condemning people who believe this as being unskilled riders or morons. But it is a fact that studies into factors of motorcycle accidents are few and far between in addition to being grossly underfunded. People believe what they read but in the end, riders are the ones that pay the ultimate price.

After 35 years of riding and 29 years on roadways, I have enough experience and expertise to stand up and say with absolute confidence and conviction that loud pipes do in fact save lives. I've seen it, lived it.



I do understand the physics of pipes that face to the back and noise travel as mentioned in studies. But in my experience, that loud 'crack' the moment before a driver moves into my lane or proceeds ahead without seeing me, wakes them up and gets their attention immediately. It's important to live to see another day, not become a new hood ornament. I won't apologize or back down from anyone who wants to debate that loud pipes are ineffective in that situation, of course, in addition to safety equipment, courses, etc.

All the driver training in the world won't help you if they suddenly cut into you because they can't hear/see you. I am seeking to lower the odds of that happening. Factory horns are not loud enough to hear in a car, especially with music turned up, distracted drivers texting or talking on their cell phones, hearing impaired drivers or inexperienced drivers.

Ask a rider with factory pipes or even straight pipes how many close calls they've had because drivers not only don't see them but don't hear them.

I will be the first to say that some people who ride with straight pipes are inconsiderate with their pipe noise i.e. revving at lights, gunning it through tunnels and underpasses, making excessive noise through a neighborhood late at night, etc. I personally don't condone that behavior and believe in always being polite and considerate. I am not promoting legalization of straight pipes to give riders permission to scare the crap out of people or seek attention by being obnoxious. That would be excessive, unnecessary noise and owning a motorcycle does not come with the right to break the noise pollution laws. Those who choose to show no respect to others unnecessarily should be penalized. What I am asking for is the legalization of straight pipes for safety as a warning to drivers. Of course, there would need to be stipulations, but I believe the Highway Traffic Act is antiquated in areas and should be re-addressed and updated to reflect the reality and not assumptions.

Please support this endeavor and sign this petition to support revising the straight pipe law in Ontario to prevent motorcycle fatalities and protect the lives of all motorcyclists on the road. I am looking for a goal of 100,000 signatures and hope to make a change in Ontario that will set a precedent to laws all over Canada and the US. Your support is appreciated.

Links