Allow smart doorbell and residential security cameras without prior Strata approval
13
people have signed this petition.
Add your name now!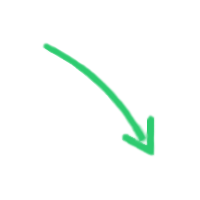 13

people

have signed.

Add your voice!
Maxine K.
signed just now
Adam B.
signed just now
A doorbell camera is a handy device that can improve the security of our community, while keeping a consistent appearance. Below are 5 key benefits.
1. IT'S AN EXCELLENT VISUAL DETERRENT.

When a would-be thief approaches and sees a doorbell camera installed, they're going to think twice about attempting a break-in.
2. IT CAN PROVIDE VALUABLE VIDEO FOOTAGE.

If break-in does occur, you can use the video footage to provide valuable evidence for the police and for insurance purposes.
3. IT CAN HELP YOU SCREEN YOUR VISITORS.

You can receive instant alerts when motion is detected or when someone rings the doorbell, allowing you to effectively screen out unsolicited visitors.
4. IT CAN ADD VALUE TO YOUR HOME.

Recent real estate research has shown that buyers are increasingly looking for homes that feature various security and home monitoring technologies.
5. IT CAN LOWER YOUR HOME INSURANCE BILL.

Insurers are increasingly offering discounts to homeowners who install smart home security devices. According to a 2015 study published by Accenture, four in 10 home insurance providers have launched partnerships with manufacturers who produce various security-related smart home technologies.
As you can see, a doorbell camera is an excellent tool to integrate into your home security setup. We, the residents of Churchill Gardens, would like the flexibility to install such security devices without prior Strata approval.
门铃摄像头是一种方便使用的设备,可以在保持外观一致的同时提高我们社区的安全性。 以下是5个主要好处。
1.这是出色的视觉效果。

当潜在的小偷接近并看到安装了门铃摄像头时,他们将三思而后行尝试闯入。
2.它可以提供有价值的视频素材。

如果确实发生闯入事件,您可以使用录像带为警察和保险目的提供有价值的证据。
3.它可以帮助您筛选访客。

当检测到运动或有人按门铃时,您会收到即时警报,从而使您可以有效地屏蔽不请自来的访客。
4.它可以为您的房屋增值。

最近的房地产研究表明,购房者正在寻找具有各种安全性和家庭监控技术的房屋。
5.它可以降低您的房屋保险费用。

保险公司越来越多地向安装智能家居安全设备的房主提供折扣。 根据埃森哲(Accenture)在2015年发布的一项研究,十分之四的家庭保险提供商已经与生产各种与安全相关的智能家居技术的制造商建立了合作伙伴关系。
如您所见,门铃摄像头是集成到家庭安全设置中的出色工具。 我们,丘吉尔花园的居民,希望在未经Strata事先批准的情况下灵活地安装此类安全设备。