Syracuse Pedestrian Routes: Help us paint the sidewalks
62
people have signed this petition.
Add your name now!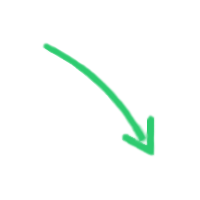 62

people

have signed.

Add your voice!
Maxine K.
signed just now
Adam B.
signed just now
"Syracuse Pedestrian Routes: A Mile in Their Shoes" [ http://johncardone.com/ ] is an urban infrastructural intervention that commemorates the invisible journeys of Syracuse residents while providing new ways to experience the city and the Near West Side neighborhood.
In the mid 1950's, New York State constructed the infamous I-81 interstate highway which, after joining with 690, leveled much of the existing city including the 15th Ward. Ten years later, in attempts to make an "Expressway Loop" around the downtown, the state created West Street and later Adams St., both designed to shuttle drivers as quickly as possible from their downtown offices to their suburban dwellings. Bolstered by a newly found mobility, people began to move out of the city, taking with them their wealth, their investment, and their taxes. In two fell swoops, the state had effectively transformed Syracuse from a walking town to a driving town, creating physical barriers between the city and its two largest employers, SU and Upstate Medical, as well as a more imposing barrier between the downtown and the NWS.
Despite the city's general hostility towards its pedestrian inhabitants – cracking sidewalks, lack of traffic devices, high speed roads, and frigid winters – Syracusans will walk just about anywhere. Though the bus lines have grown considerably to accommodate the city's daily transit needs, there are hundreds of people who still prefer using their own two feet to get to work, school, or where ever else they need to go. In the Near West Side especially, where few buses venture and many do not own cars, there are hundreds of residents who spend many hours of each day in the city streets.
After months of conducting surveys of the city's sidewalks, observations of rush-hour foot traffic, and dozens of interviews of Syracuse's pedestrian commuters, there have emerged twelve dominant pedestrian routes that members of the Near West Side community use to connect themselves with every walkable extremity of their city. The principle aim of this project is to apply these routes as colored lines of paint on the physical sidewalks and pedestrian trails of the city. Not only do these lines commemorate the invisible daily journeys of hundreds of Syracuse's citizens, they also serve as a guide to future pedestrians whom have yet to discover the variety and beauty of the city's street scape.
(Like most cities in the U.S., Syracuse owns all of its sidewalks but delegates their maintenance to the property owner. Unfortunately, a permit to paint such lines has been denied by the city under the assumption that residents and business owners would not approve of the project. Help us change their minds!)
We live surrounded by lines: property lines, county lines, zoning lines, treaty lines, gang lines, security lines, lines of jurisdiction, and lines of historical conflict. All of these lines are used to divide, to keep separate, and to distinguish by difference. By contrast, the pedestrian lines revealed by this project both cross borders and transcend boundaries. They link disparate neighborhoods, demographics, and social classes. By doing so, they subvert traditional boundaries and make visible an undeniable interconnectedness essential to the city and all society.
Although this project concerns the Near West Side it deliberately takes place in the entire city and, of course, in our minds. Although the NWS is by no means the poorest neighborhood in the state, nor even in the city, its role as the poster-child of post-industrial, rust-belt impoverishment can be largely attributed to its clearly visible and well defined borders: West St, W. Onandaga St, W. Fayette St, and S. Geddes St, as we imagine them. And although there are dozens of organizations and community groups hoping to improve the NWS, their average challenge will always be a lack of perspective. For as long as those with resources continue to view the neighborhood as separate from or other than their own, they will never be able to adequately understand it. For until we can call a place home and align our own interests with that of a place, until we become the subject of disadvantage and neglect, and until we can stand in our own two shoes on the paths that others have walked before us, we will never be able to clearly see the road to improvement.
By painting lines on the city sidewalks we encourage citizens to see the NWS as cohesive part of an integrated city. You can help us make that vision a reality by signing this petition.
Join us in learning what it's like to walk home to the Near West Side.