Allow chickens in Tahitian Village
48
people have signed this petition.
Add your name now!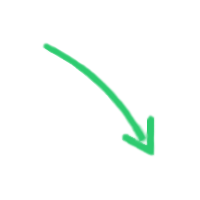 48

people

have signed.

Add your voice!
Maxine K.
signed just now
Adam B.
signed just now
Currently, poultry are not allowed in Tahitian Village in Bastrop, Tx. I believe this should be changed and so Ii have created this petition.
Here are some reasons why chickens are so beneficial:
Chickens lay eggs daily, providing a constant flow of food source. The eggs these chickens would lay would be much better than store bought for many reasons.
The eggs neighborhood chickens would produce would be organic, making the people healthier. My family eats eggs every morning, and I know we are not the only ones. If we are constantly consuming eggs from chickens on growth hormone or other chemicals, we are not going to be as healthy as we could be.
Eggs that you buy in grocery stores have a long journey before arriving. The high quality eggs arrive a little after a week. The cheaper eggs can take months to arrive at their destination. Think of that compared to a day or two!
Along with the eggs, chickens also produce poop. This is a great organic fertilizer. Regular fertilizer that people buy for their gardens have tons of chemicals in them. Furthermore, chicken poop has nitrogen in it, which produces much better manure than other animals.Chickens eat food scraps, which would largely reduce the amount of garbage waste in the house. This would lower the amount of waste product in landfills. Chickens are like a compost!
Chickens are natural bug eaters. They eat lots of grubs and other insects that are harmful to plants. This would provide a healthier garden, which equals healthier people! Additionally, chickens eat mosquitoes, helping with mosquito-spread diseases such as West Nile!
Taking care of a live animal that depends on you teaches you so much. You become more responsible, independent, and forgiving. And those aren't the only traits you can learn from chickens! There are countless ways. Patience and kindness are definitely positive traits in a community.
Their size is a major advantage. They are small, therefore they do not make a lot of mess. They also do not take up very much space. Other animals, such as a cow or even a dog, take up much more space.
This is where qualities considered to be advantageous to humans are emphasized and further developed in a relationship with animals. This occurs all the time with chickens. I have read countless blogs and articles about chickens teaching their owner lesson after lesson. And what better way to learn than from your best friend?
Concerning noise levels, Chickens are actually very quiet. As long as you buy hens, not roosters, they hardly make any noise.Besides, many people in the neighborhood have dogs, which are much louder than soft clucking.
What about animals eating the chickens?
That's a good question, but if the coop has 1/2 inch wire then nothing can get through. It's called fabric wire and hardly anything can get through it. Plus, there is stuff I could buy like a night guard that keeps animals away. And, besides, couldn't the same thing happen to cats and dogs?
Thank you so much for listening!

.