Allow Religious Beards in Schools
86
people have signed this petition.
Add your name now!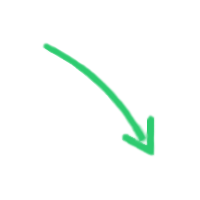 86

people

have signed.

Add your voice!
Maxine K.
signed just now
Adam B.
signed just now
Mr X Bowers (Head Teacher at Mount Carmel Roman Catholic High School),
I am writing regarding the religious matter of keeping a beard in Islam.
For believers of any Abrahamic faith it is certainly recommended for men to keep their beards.
The Bible states in Leviticus 19:27 that "You shall not round off the side-growth of your heads nor harm the edges of your beard." (Maybe as a Roman Catholic High School you should be encouraging male students to keep the beard?)
Observant and faithfulmale followers of Judaism have beards. The beard is considered the natural God given sign of manhood, and the universal distinguishing mark of masculinity from femininity. This is why all prophets of God like Noah, Abraham, Moses, Jesus and Muhammad, may Allah's peace be upon them all, had beards and ordered their followers to keep their beards. Shaving the beard entirely or shaving the beard partially and prolonging the moustache, is only a recent innovation in mankind originating amongst pagans and polytheists.
Muslims seek to maintain the way of the Prophets in this aspect of the God given appearance of masculinity. There are specific commands of the Prophet Muhammad, may the salutations of peace and blessings be upon him and his family and followers that order the believers to maintain their beards and to trim their moustaches, and these commands are reported in authentic narrations in various phrases that make the command one of religious obligation not voluntary choice.
All Muslim scholars view keeping a beard as being at least commendable for men as it follows the example of the Prophet Muhammad, and some consider it obligatory. According to the minority view that keeping a beard is compulsory, a man who shaves is considered sinful, but being sinful does not exclude one from actions such as leading the prayer.
I hope this information encourages you to reconsider your policy on beards within your school and also that you use this opportunity to encourage debate and raise awareness amongst your students regarding the issue of diversity.
I would also like to commend your students for sticking by their beliefs when conforming to fit in with their peers would be much easier.
Kind Regards,
(Your name)
Links