Allow Alternative Cats at RMC
13
people have signed this petition.
Add your name now!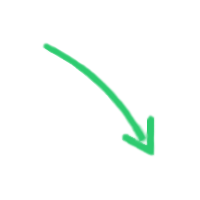 13

people

have signed.

Add your voice!
Maxine K.
signed just now
Adam B.
signed just now
Robert Menzies College (RMC) is an Anglican residential college of Macquarie University. The college's stated mission is "Forming the person, transforming the world."
We believe that in order to fully live up to this mission, the college must allow it's residents to own and raise Alternative Cats on campus. The allowance of Alternative Cats at RMC will improve the mental and emotional wellbeing of RMC residents. Studies have shown that the keeping of pets greatly improve a persons mental and emotional health. Huffington post put together a great list of how pets can improve mental health. A few especially relevent ones are listed below:


They get you outside: Sun and fresh air elevate your mood and the sun gives you an extra dose of vitamin D. Vitamin D exposure helps fight physical and mental conditions, including depression, cancer, obesity, and heart attacks.
Petting reduces stress: Rhythmic petting or grooming can be comforting to your pet and you. When you connect with your pet, oxytocin, the hormone related to stress and anxiety relief, is released, helping to reduce blood pressure and lower cortisol levels.
They both distract you and keep you present: Being present and engaged with your pet takes your thoughts off of the issues that are plaguing you. When you are fully in the moment, you are not worrying about the past or the future. It's just you and your pet.
They lessen loneliness: Pets can be great domestic companions. Often a pet is very intuitive and will seek you out when you're feeling down, refusing to allow you to remain alone. Just make sure you can fully care for and love a pet before you take her home. This is especially important for RMC residents who have moved a long way from home!
They're great listeners: You can talk to your pet about anything — your day, your hopes, your dreams. You can practice a speech with them, lament about a breakup, or utter truths that you may be afraid to actually share with someone else. A pet can be the perfect "person" to go to when you want to vent without any potential repercussions.
They make you smile: When your pet does cute things like rolling on their back or putting a paw up on your arm, they can make you smile, which in turn triggers neurotransmitters to fire. These pet-time smiles can raise your serotonin and dopamine levels, which are nerve transmitters associated with calmness and happiness.
It is recognised that not all residents at the college are welcoming of regular cats, due to personal resons an/or allergies. This is why the Alternative Cat is a perfect substitute! Alternative Cats are clean, hairless, and self-sufficient. They are able to live in the fishpond so no extra resources are required to maintain the Alternative Cat's upkeep.

Thus we believe this is both a matter of great seriousness and we appreciate your help in making this happen.