Please stand with me in protecting the victims of child abuse by authoring or amending legislation calling for mandatory sentencing minimums and termi
60
people have signed this petition.
Add your name now!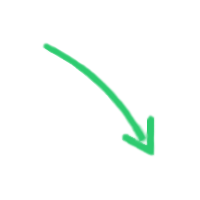 60

people

have signed.

Add your voice!
Maxine K.
signed just now
Adam B.
signed just now
To Whom It May Concern
In the State of Wisconsin Child Abuse is out of control. Over the past 4 years 23 children that we know about have died . These 23 children had prior contact with the Child Welfare System . Many abused children have been reunited with their abusers, only to be abused again, and in some cases killed.
I have deep concern on how the laws in Wisconsin allow child abusers, to make plea deals or walk free, and serve no time for their acts of violence's. Or they serve a couple of years and are released only to abuse again. I feel that anyone who abuses a child should at least be sentenced to 10yrs in prison and 10yrs supervision. If the abuse results in death then the sentence should be no less then 60yrs with no chance of parole.
I feel that when abusers are sentenced to 5, 10 , or 15 years or nothing , that the Judges and Lawmakers are showing no concern for human life.
I realize that Wisconsin is not the only State that has Violent crimes, but I need to start asking for Laws to be change in my home town first.
I have noticed that if a public figure for example, Police Officer, Senator, President, etc. where to be killed or injured due to a violent act the person/persons who committed the act are sentenced to much more time in prison and in some cases life. So I ask why when a child is murdered by abuse, or a ordinary citizen is killed by a violent crime the punishment is so much less. Why are plea deals allowed. The persons being murdered didn't get to make a plea deal with there killer.
All human life has value, no matter who the victim is, weather it be a police officer, elected official, school teacher, child, mother or father etc.
All human life has value, no matter how wealthy or poor the victim is.
All human life has value, no matter what race they are.
All human life has value, no matter what gender or gender they choose to be.
All human life has value, no matter what age they are.
I am also very concerned when parents that abuse there children severely. Are allowed to have their children/child returned to them, if they attend parenting classes, and a couple other programs that Wisconsin provides. Once again no regard for human life, these children have to not only live with the abuse that occurred but must also live with the person who was suppose to protect and love them but failed them.
I myself know the feeling of living with a abuser. It is emotionally draining. Constant fear of when the abuser will strike again. A child should not have to walk on egg shells in fear of being abused again. I feel violent acts would decrease if abused children where given a fair chance at living a happy carefree life free of abuse . Many violent acts are committed by a person who was a victim themselves, I'm not saying that's a good excuse, In fact I know victims can choose to be a abuser or choose not to be a abuser. I myself chose not to be the abuser, and to standup for abuse victims. In hopes that they can overcome the abuse and become productive and happy people, and not continue the vicious cycle of abuse.
People / Parents that abuse are not the victim they chose to abuse. And do not deserve to have children returned to them. I would like to see the parents rights terminated, and the children/child given a chance at life by being adopted by a loving family, not given back to the abuser to live in fear for their life.
Please stand with me in protecting the victims of child abuse by authoring or amending legislation calling for mandatory sentencing minimums and termination of parental rights.

Sincerely,

Rebecca S Welk
President / Founder
Citizens Protecting Abused Children Inc.
414-254-6476
www.citizensprotectingabusedchildren.com
Sponsor
CitizensProtectingAbusedChildren.com
Links