Alleviate World Hunger And Poverty with Community driven Approach.
Show your support by signing this petition now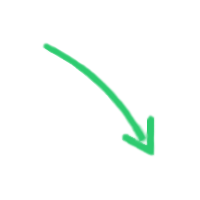 1

person

has signed.

Add your voice!
Maxine K.
signed just now
I think it is every person's rightful duty to make sure that all the people has access to at-least fundamental needs. This petition will help solve that discrepancies in access to fundamental needs by establishing penny/coins collection centers at numerous location. It is reported that about $60 millions worth of money is wasted in mis-management of just Pennies (1 cent). Just imagine what could be achieved , if we collect all those wasted coins and turn it to something really meaningful.

This is the plan:
Manufacture pennies/coins collecting vending machines or something of similar nature [this will have a login info for people to log in before donating- this info will be handy for calculating "The Good Faith"(explained below) credit
Allocate that funds on a severity of the famine crisis in different parts of the world - including community re-investing
——> First stage, distribute food immediately
——> Second Stage, construct a lodging- schooling - learning - community interaction based facilities
——> Create a highly efficient self-sustaining ecosystem of the above mentioned facility (for eg. community volunteers, in house farming and water resources, allocation of day to day chores and jobs inside the communities itself)

***Good Faith Credit System***

—> It let's you build good faith my donating and/or participating with "The Giving Penny"
—> Even if you don't have money to help right now, you can volunteer and show your good intentions to help other people, and boom you build your credit stronger.
—> If you have money to donate, donations will of course help you build your credit too
—> The "Good Faith Credit" can be used to redeem a helping hand if in case You get into financial/ social / medical difficulties.
—> It is really easy to earn the "Good Faith Credit"
—> On top of that there are plans of having regular activities (as the number of members grow) in all participating locations.