Allen Carr's Easyway to Stop Smoking on the NHS
4366
signers.
Add your name now!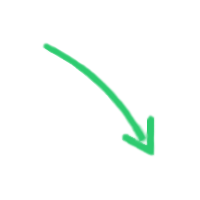 4366

signers.

Almost there!

Add your voice!
Maxine K.
signed just now
Adam B.
signed just now
We, the undersigned, believe Allen Carr's Easyway to Stop Smoking clinics, books, DVDs and audio books should be available to smokers on the UK National Health Service.

Allen Carr's Easyway to Stop Smoking method enables smokers to break free from their addiction to nicotine.

It does not involve any gimmicks, substitutes, nicotine products or other drugs and has a proven track record over 25 years.

The clinics provide a full money-back guarantee.

Allen Carr's Easyway has sold over 11 million books in 35 different languages and has stop smoking clinics in over 150 cities in more than 40 countries worldwide which see over 50,000 clients every year.

Health insurance companies in the UK, Germany, Austria, Ireland andSouth Africa recognise the effectiveness of Allen Carr's Easyway and pay for their clients to attend the clinics.

Corporate clients include Tesco, BP, BMW, BT, Mobil, Virgin, Sony, British Airways, Ford, Cadbury Schweppes, Guinness, Allied Dunbar, Penguin, Hewlett-Packard, IKEA, Levi Strauss, the Scottish Parliament and the Inland Revenue.

Extraordinarily, NHS Stop Smoking clinics are also a client. Yes, even staff at NHS Stop Smoking clinics - the same people who are supposed to help smoking members of the public to quit - have themselves used Allen Carr's Easyway!

Despite this success the UK National Health Service officially refuses to offer Allen Carr's Easyway method to the general public.

It costs the UK taxpayer more than £400 to treat a smoker at NHS Stop Smoking clinics which use nicotine products. According to ASH they achieve a success rate of 20% after 12 months; i.e. a FAILURE rate of 80%. This is hardly surprising when you consider the absurdity of trying to cure nicotine addiction by prescribing nicotine. The only winner is the pharmaceutical industry which manufactures nicotine products and is now competing with the tobacco companies to supply the nicotine-addicted market at the expense of the taxpayer.

The fee at Allen Carr's Easyway clinics is £220 and if smokers don't quit for at least three months after the course, they are offered a full refund. The success rate based on the money-back guarantee is over 90%.

Additionally, two separate, independent studies conducted by eminent scientists and published in peer-reviewed journals found that the success rate is over 50% after twelve months:

1) "Long-term success of short smoking-cessation seminars supported by occupational health care", by H. Moshammer and M. Neuberger, published by Addictive Behaviors in 2006.

2) "Smoking cessation at the workplace: 1 year success of short seminars", by H.P. Hutter et al, published by International Archives of Occupational Environmental Health in 2005.

Furthermore, in a recent VAT court case (case reference: TC00136) against Her Majesty's Revenue and Customs (HMRC), it was ruled that, contrary to assertions by HMRC, Allen Carr's Easyway clinics do provide medical care under the direct supervision of a qualified doctor. In the ruling the judge stated:

"Given that such evidence as we have, namely the two studies of the method, the various companies and public bodies that used the service, and Dr Visram's evidence, is to the effect that the success rate of the Appellant's (Allen Carr's Easyway's) service is at least as high, if not higher than that of the NHS' comparable service, it cannot be said that the Appellant's clients receive a qualitatively inferior service. The Commissioners (of HMRC) themselves in their Statement of Case acknowledged its effectiveness, and, by sending employees of the Inland Revenue to the Appellant, they must be taking to accept the quality of the service."

So Allen Carr's Easyway costs considerably less per head than the NHS clinics, has a considerably higher success rate, involves no drugs or side-effects and provides a full money-back guarantee. Why is the public being denied access to this method under the NHS which is wasting millions of pounds of taxpayers' money on more expensive, less effective methods?

We, the undersigned, strongly support the campaign to make Allen Carr's Easyway to Stop Smoking available on the UK National Health Service.
Sponsor
http://www.allencarr.com Our Mission Statement – To cure the world of smoking Allen Carr's Easyway to Stop Smoking clinics are world-renowned experts in the field of smoking cessation. Allen Carr's Easyway method has helped millions of smokers to stop smoking and escape from nicotine addiction. Smokers quit smoking using Allen Carr's Easyway books, worldwide network of clinics, stop smoking seminars/courses, webcasts and online stop smoking programmes. Allen Carr's Easyway method makes quitting easy and enjoyable. Allen Carr's Easyway has sold over 11,000,000 stop smoking books in more than 35 different languages. Every year Allen Carr's Easyway Stop Smoking Clinics and online programmes cure over 50,000 smokers. There are seminars for stopping smoking in more than 150 cities in over 40 countries worldwide. Most of the clients attending Allen Carr's Easyway Clinics do so on the strength of the personal recommendation of friends, colleagues and members of their family who quit smoking using Allen Carr's Easyway Method. The quit smoking centres also have an ever-expanding international portfolio of corporate clients who utilize the corporate stop smoking services. We provide fully-managed, in-house, corporate stop smoking seminars. Companies benefit from our stop smoking programmes in many ways, not least through having happier and healthier employees. Allen Carr's Easyway method has also been applied to tackle other problems including weight, alcohol, and fear of flying.
Links
http://www.allencarr.com http://www.allencarrseasyway.co.uk