Alicia online 2.0
1881
people have signed this petition.
Add your name now!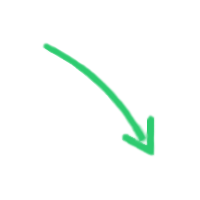 1881

people

have signed.

Add your voice!
Maxine K.
signed just now
Adam B.
signed just now
Greetings fellow game companies, website owners, producers, and many more from around the internet world,
I am one of the 25,000 ,and growing, members who has heard a rumor that began to grow as the year 2013 flew by:
"Two months from the 13th of February 2014 and on April 13th 2014, Alicia online will indeed come back as the 2.0 version"
If racing game is your genre, then you should try out this Korean anime-based horse racing MMO.Full name is 앨리샤 orAlicia Online.The game has been officially announced to be closed beta released in 2009, but I've just now stumbled upon this great game. The gameplay is quite smooth and is more unique than other driving games such as Drift City. The animation is pretty well-done, especially the female characters looking cute as always.The 3D action of this game sends players world wide into a virtual land where they feel as if they belong there. Although this game has been out for a while, there is still no sign of it being released to the US or any other country anytime soon. Which is why we need your help.
Many users, including Korean, American, even Czechoslovakian and Swedish, have begun to spread this rumor around, exciting many and causing them to feel hope. I am currently on a website where we are all in search of information and proof that it will come back. We have contacted various gaming sites to know if the rumors have a hint of truth in them. I have heard that there was a debate whether to bring the game back or not.

Many of us are rooting an fighting do this game to be back up. Some users even sprung about making charities and other such groups in the hopes that many will oblige and
bring the fame to the game back. Thousands of us are begging, praying, and even dreaming about playing Alicia if it ever comes back. I, along with many others, need your support or vice versa to hopefully get this game back up.
I heard that the game didn't have a lot of fame, but now, hundreds of teens even adults are hoping to bring this game back from the ashes. I am certain this is nearly the first game to have this many persistent players begging for their most loved, Korean game back, whether it's in English or not, that's what the all new MLocate translator is for, we are indeed bringing our voices together to get this game back to where it stood, on the tops of everyone's gaming list.
Many supporters of Alicia have contacted many other companies, but they have not had information pertaining to the game.
Many wish to play this beloved game, for they have never played it before and have wished to let their horse
loving dreams spread. This is literally the only an probably the last virtual, anime-like, horse racing game there is, besides the new game Riding High, which has had very slow progress and no updates.
Our voices WILL aid to the debate whether it comes back or not. We need the information, whether it's good or bad.
Please help the community fly high!
Again, the supporters care about the game and the creators of the game for their magnificent development in an all star MMO.
If you wish to speak with the supporters they are located on :
Aliciaonlineblog.weebly.com
Facebook.com/aliciaonlineracinggame
Thank you for listening to our voices and our pleas.
Sincerely,
Your community and fellow neighbors