Alexandra Road Parking Fines - Review Needed
18
people have signed this petition.
Add your name now!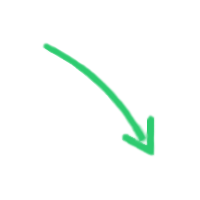 18

people

have signed.

Add your voice!
Maxine K.
signed just now
Adam B.
signed just now
I have been a resident on Alexandra Road for over 10 years and pay Merton Council for a Residents Parking Permit that entitles me to park on the street I live on.
I received a parking ticket in June 2018 for parking our car with one or more wheels on the pavement. If you are a resident on Alexandra Road you will be familiar with the need to park your car in this way and will recognise that every car on the street parks in the same way to avoid obstructing traffic on the road and damage to your
Having raised an appeal with Merton Parking Services they state the fine still stands and that no cars are allowed to park with any wheel on the pavement.
There are some obvious challenges with the parking arrangements as they stand.
Our car is 1.9 metres wide and the parking bays are 1.8 metres wide. This actually makes it impossible to park in the bay and to avoid any parking contraventions.
You risk significant damage to your car if you park up to the parking bay lines from buses, lorries, cars, cyclists.
There is also confusion
Local streets to Alexandra Road have parking bays that encourage drivers to park on the pavements, or they have parking bays that are wide enough to safely park your car within.
Why did I receive a fine for parking on the pavement when every other car in the street on the same day did not receive any fines. I'm told by Merton council that it is irrelevant if other cars did not receive a fine, something I would dispute as being unfair.
I have parked on Alexandra Road for over 10 years in exactly the same way. Having explained this to Merton Parking Services their explanation was that maybe no CEO (Civil Enforcement Officers... or as we know them Traffic Wardens) had been nearby.... (great answer)
If you look on Alexandra Road today you will see all the cars parked with one or more wheels on the pavement
What do I/ we do next
I have to take the appeal further there as there are no alternative parking arrangements apart from to park two or three hundred metres away from where I live. With a growing family this is obviously far from convenient.
This is also not about disputing a one off parking fine. This affects all residents and car owners on Alexandra Road and will mean you could also receive parking fines for parking safely and sensibly on our street.
Finally a point about recognising why the law exists
Vehicles can get in the way of pedestrians, especially blind people or people with prams; and
Vehicles can damage verges, paving or underground pipes.
These are valid points that none of us would disagree with. However the pavements are wider than adjacent streets and there is plenty of room for cars to park on the pavements without impeding pedestrians access.
I would like Merton Council to change the parking arrangements on Alexandra Road to match the surrounding roads. To achieve this they would either need to make the parking bays wider (not my preferred choice as they bays would obstruct traffic on the road, or they should extend the parking bays onto the pavement allowing cars to park safely without danger to traffic or damage to our vehicles).

To help me progress the above issues with Merton Council I am asking for your support by signing this petition.
Many thanks
Chris Smosarski
93 Alexandra Road