Save the life of Alemu Regassa
259
people have signed this petition.
Add your name now!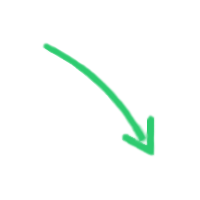 259

people

have signed.

Add your voice!
Maxine K.
signed just now
Adam B.
signed just now
We, Oromos who reside in different parts of Norway and the world are hereby writing this common statement kindly protesting the decision given by the Norwegian Directorate of Immigration (UDI) and the Immigration Appeals Board (UNE) to Mr. Alemu Regassa Hurissa asylum case. The Norwegian government always understands the Oromo problems with the brutal Ethiopian government. It is due to this understanding of the Oromo people's suffering that the Norwegian government settles many Oromo refugees in Norway. This suffering has not yet ended, and Mr. Alemu Regassa is an example victim of the system in Ethiopia. So we are appealing to your honorable court to see Mr. Alemu Regassa's problem.
Though the Oromo people's suffering is not something new, this time (under the Tigrian rule) they are suffering in a way that they have never experienced before. The government's extensive and sophisticated security apparatus is systematically destroying opponents and worsens the human rights situation in Oromia. Particularly, since Oromo Liberation Front (OLF) withdrew from the transitional government in 1992, the Meles regime is inflicting systematic acts of repression against the Oromo people. Thousands of Oromos have been put in jail, detention camps and secret prisons. It has been confirmed by individuals, local and international human rights groups that members and supporters of the OLF and other individuals who oppose Tigrian domination or those who reject government party membership are constantly subjected to wide spread harassment, intimidation, illegal detention, disappearances and extrajudicial killings.
Today, detention and mistreatment of civilians, detention without trial, restriction of free speech, free press, free association and the right to assemble in groups are quite common in Oromia region. Many people perceived as enemies of the Government have been subjected to extrajudicial arrests, detentions, interrogations, physical beatings and torture, disappearances, and even murder. The local authorities and security officials are part of these actions. Further details of the ongoing human rights abuses in Oromia, Ethiopia, has been documented by many credible international human rights organizations such as Human Rights Watch, Amnesty International, The US Department of States Report Bureau of Democracy, Human Rights and Labor and the Norwegian Organization for Asylum Seekers (NOAS), Amnesty International, Oromia support group (OSG) and the Ethiopian Human Rights Council (EHRCO).
Dear honorable Appeal Board members, it is vital to draw your wider attention to the fact that Mr. Alemu Regassa is an Oromo nationalist. He is an Oromo national who stands for Oromos and other nations and nationalities to practice their own social, cultural, economic and political freedom. He started his struggle against Ethiopian rulers without considering the consequences on his life. Because of his strong believe in realization of rights of the Oromo people to self-determination, he became part of the national struggle. As a result he has been targeted by the government security that arrested, tortured, harassed and mistreated him. The situation also forced him to quit his study and escape. Since his arrival in Norway, Mr. Alemu is an active member of the Oromo community and has continued his role of supporting Oromo struggle for national self-determination. Using the freedom of press and speech he got here in Norway, he is actively participating in different seminars, meetings and discussions arranged by the OLF and Oromo communities. He has been one of the active coordinators of several demonstrations arranged in Norway to reveal the human rights abuses that the current TPLF government is committing against the Oromo people.
Dear honorable Appeal Board members, the basic issue of this problem is that Mr. Alemu was registered at refugee camp in Kenya with name that is intended to protect him. This change of name is the main cause of the created confusion where the Norwegian Immigration Authorities became uncertain about the identity of Mr. Alemu Regassa. It is our full understanding that the name change has no any other purpose than taking a precaution measure and as a cover for his life. This is, in general, a common case among refugees when they are not sure about their security because Oromo refugees living in Kenya and other neighbouring countries are, unfortunately unsafe from the long arms of the current Ethiopian regime even after they escaped to neighboring countries. There are many evidences that enable us to believe that Mr. Alemu did the right thing. It would have been our pleasure to give you the list of incidences of Oromo refugees' mysterious assassinations, abduction and deportation on Kenyan soil that was and continued to be initiated and coordinated by the Ethiopian government and their secret agents, but the list could be too long. Below are few examples that justify the reason why we believe that Mr. Alemu Regassa was forced to change his name during his stay in Kenya as a refugee.
1992: - Mr. Jahtani Ali, a famous nationalist renowned individual for his wisdom and integrity, who fled the Ethiopian government had been killed in Nairobi by Ethiopian government sponsored killing squad.
1994:
- Boru, a twenty four year old Oromo was found hanged on a tree at the backyard of the camp. Most Oromo's believe that he was killed by EPRDF agents.
- Unknown gunman, who is believed to be an EPRDF agent, shot and killed many Oromo refugees inside the refugee camp.
- An Oromo religious man, Shek Abdusalam Mohammed Madare, was shot and wounded seriously. As result, many Oromo's living in the camp had protested against the discriminative killings of the Oromo refugee.
1995 :- Three Oromo houses were burnt down in Kakuma camp, where a 5 year old baby girl, Hajo Ibrahim, was killed.
1996: A frustrated Oromo refuge, who fled from the refugee camp was found dead in the surrounding area, after half of his body was eaten by scavengers.
1998:
- A group of masked gunmen, showered bullets in the Oromo section of the camp for several hours.
- Mr Rashid Abubaker was found dead in Eastleigh by gunmen believed to be EPRDF agents.
1999:- Mr Sulxan Adem, Awal and Mohammed Seraj were kidnapped by unknown secret agents, and disappeared.
2000:
- A young nationalist, Abudulwasi Abdulaziz, was killed by EPRDF government secret killing squad at Juja road at Pangani. He was a member of Oromo traditional band.
- Mr Alamu, a well known and respected Oromo in Dadab, was killed by unidentified people, but it is believed that those killers were assisted by the Ethiopian authorities.
- A UNHCR field officer named Shida had found one of the Ethiopian community members who bought a gun to kill Oromos. She was said to have brought the person to Nairobi so that he would be charged in Kenya for his killing attempt.
- One Oromo refugee was shot and lost one of his limbs.  Mr Solomon was shot dead in Dadab.
2001: Ifrah Hassen was kidnapped in Kakuma by unknown group of people and her whereabouts unknown to this date.  Mr. Jamal Mussa, Mr. Mohammed Adem and Mr. Mohammed Jamal and Tofik Water all disappeared and their whereabouts are still unknown.
And so on ….
The list is endless and these and most recent incidences are documented in a notification letter written by Oromo Refugee Community Elders concerning potential dangers on Oromo refugees in Kenya. Therefore, Mr. Alemu Regassa was aware that the Ethiopian Government's security network is everywhere, including the Kenyan soil. Since his activities in the Oromo struggle puts him in the search list of the securities, changing name is the easiest action he could take. It is also our genuine opinion that Mr. Alemu Regassa cannot be returned to Ethiopia. If done so, there are sufficient evidences indicating that he could be exposed to critical life threatening situation where there is no freedom and justice to defend himself. Therefore, we kindly appeal to you, Appeal Board members, that you do everything in your power to save the life of this individual.
Links