#ALConf - Petition to all Catholic Bishops
190
people have signed this petition.
Add your name now!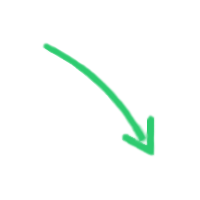 190

people

have signed.

Add your voice!
Maxine K.
signed just now
Adam B.
signed just now
Petition to the Bishops
To all their Eminences the Cardinals of the Holy Roman Church, to all the Bishops of the Catholic Church in communion with the Apostolic See, who are ordinaries or emeriti: We the members and friends of Veri Catholici, in accord with our canonical rights and baptismal duties, do solemnly petition you to intercede, plead and remonstrate with the Holy Father, Pope Francis, regarding the many evils contained in his recent exhortation, "Amoris Laetitia", and urge him to withdraw the document and renounce its errors, so that he might not merit the eternal opprobium that is due to the promulgator of a document which confuses the faithful and attempts to lead souls away from the Apostolic Teaching.
If you would like more information about the errors contained in this document, please see our website: vericatholici.wordpress.com

We would like to solemnly remind you, in this regard, of what is contained under n. 329 of the so-called Penny Catechism, once so popular in the British Isles, namely, that there 9 ways in which one may cause or share in the guilt of another's sin:
By counsel.
By command.
By consent.
By provocation.
By praise or flattery.
By concealment.
By being a partner in the sin.
By silence.
By defending the ill done.
Alas, there are too many of you who, in regard to 'Amoris Laetitia', having ignored an objective and contextual reading of the document, have sinned by one or more of these sins in its regard.
We would remind you of the teaching of Vatican I, that this document does not conform to the conditions of an infallible teaching, and that it is your duty in accord with the teaching of the Second Infallible and Sacrosanct Councils of Nicea II (4th anathema) and Trent (Session 13, canon XI), to rebuke Pope Francis, and if he should refuse after 3 rebukes, to declare him to have separated himself from the Apostolic Faith and Church, and thus self-deposed himself from the office of Bishop of Rome: whereupon you should command, beseech and petition the Catholic Cardinals to elect a legitimate successor.
We invite you to read the Libellus of Condemned Errors in Amoris Laetitia, which we presented and read and approved at our Conference in Rome, on June 25, 2016, so that you may understand how dangerous this document is:

https://vericatholici.wordpress.com/2016/06/25/lib...

We the undersigned, so ask with humble and loving faith, in this year of Mercy, a year in which the spiritual works of mercy towards the Holy Father ought not be neglected by anyone, especially yourselves.
The time for speaking in private has come to an end. Millions of souls are being lost because of your apparent silence and inaction!
Signed, the Members and Friends of Veri Catholici