Private Petition to Minister and RECA rejecting premises of RMS
115
people have signed this petition.
Add your name now!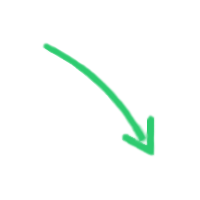 115

people

have signed.

Add your voice!
Maxine K.
signed just now
Adam B.
signed just now
Petition To Minister and Board of Directors of RECA,
RECA has recently developed its own Residential Measurement Standards (RMS) and has imposed them instantly for mandatory use by all those licensed by RECA.
THERE IS A HUGE PROBLEM
While purporting to create a standard by which property is measured and presuming to have the support of real estate agents and their boards and associations, the RMS as written does not relate to existing established common practice and statutory regulations. The provincial real property system is at considerable risk of confusion.
Proposed standards do not match established practices for measurement
DETACHED RESIDENCES - ONLY?: Only in the case of Detached residences, the imposed "standard" describes measuring from the outside extents of the exterior siding and trim of the property instead of the floor plate and foundation wall.
However, the fundamental measurement used throughout building plans, development permits; in real property report (RPR) standards by Alberta Land Surveyors, which is required in the standard form of contract for transfer of property by agents and for and all regulations affecting real property in the province, is of floor plate from blueprints before construction or from foundation walls (actuals) in completed construction.
Use of RMS in measurement from the extents of the exterior trim at main floor will increase size of detached residences from the established measurement methods. The RMS creates larger floor areas and these are now mandated as the area describing the residence in our advertising.
This creates a liability for agents and boards as it overstates the legally established dimensions such as those from the Real Property Report (RPR) (which uses measurements from foundation) and is required in standard form Residential Purchase Contracts as the authority of the property description. (Section 4.11 and 6.1 of Residential Purchase Contract.)
IN ALL EXCEPT DETACHED: The RMS requires all residence areas be measured "paint to paint" in all property types including semi-detached, townhouse, all parcelled property and condominiums. Nowhere is this in practice, nor is it found in use in property law of the province or is it used in the documentation to create a legally binding contract for sale of property and transfer of title.
PAINT TO PAINT IS NOT A STANDARD DESCRIBING REAL ESTATE
The implementation of a paint to paint measurement rule, which describes the residence as if it is only interior living space, removes the physical structure which creates the residence at the same time ignores common sense and established measurement practices used in both common practice and statutory regulation by:
building designers in creation of blueprints,
authorities of land use by-laws under the Municipal Act,
Alberta Land Surveyors (ALS) in the creation of the legal description in the condominium plan, which is the legal measurement of the condominium unit,
Planners accepting applications for development permits,
Land Surveyors' RPRs used to describe the parcel and improvements in the transfer of property,
Compliance of Municipal By-laws (compliance stamp),
Real Estate agents in determining area calculations from various authoritative sources
Real Estate agents in the standard form of contracts (RPR, compliance to establish the competency of the property),
Lawyers in transfer of property,
Insurance industry for description of improvements to be insured,
Appraisers,
Mortgagees and financing industry,
Owners who know their property and who can take off measurements from their RPR or Condominium Plan.
RMS NOT FUNCTIONALLY FEASIBLE
Paint to Paint "measurement standards" are not functionally feasible when they:
require access from inside the building
are more difficult to measure and accurately determine than exterior
do not consider buildings not yet built (blueprint)
ignore and don't match the RPR, which are certified by Alberta Land Surveyors
don't align with the Condominium Plan, which is the legal description of the area
don't match blueprint measurements
cannot be effectively duplicated or checked
are meaningless in comparison to all other standards
don't meet the requirements of description of the property as set out in the standard form of contract (4.1, 6.11)
in detached residences increase the area size
in the case of other than detached, reduce the size from existing legal measurements
won't be recognized in court as having basis in real property law
are liable to be used as a case for misrepresentation
don't allow the ability to simply check dimensions from other authorities: blueprints, RPRs, tape measure, and areas can't be cross checked and corrected if they don't happen to meet other authorities such as assessment, building permits, already established dimensions of which the property owner may be aware. With a paint to paint measurement there is no way to easily check or duplicate existing information and comparison is not possible.
This RMS "measurement standard" is poorly thought out and does not refer or relate to any other actual measurement standard or to the legal definition of property found in Condominium Plans or in regulations/rules of Statutes of the Province. Its measurement fundamentals do not relate to those used by ALSs who are the only professionals statutorily permitted to measure property in the province (Alberta Land Surveyors Act).
WHY PAINT TO PAINT?
It appears that the only group consulted by RECA in creating the RMS was the unregulated and self proclaimed "measurement professionals" who are cited as the go to people in the RMS document.
We reject the assumption of consultation and authority outright.
RMS "measurement professionals" are not measuring real estate and are not qualified in any law of the province. The "measurements standards" being imposed do not accurately describe the property or improvements being sold and create a huge gap in understanding for the public with the cost of credibility and potential for liability to individual agents and brokerages. This fundamental mistake in the understanding of what real estate is will:
tarnish the organized marketplace and those who operate in it.
create a false and not legally recognized authority for measurement in real estate associates and boards, which is not in their mandate.
be based on non-standard measurement rules and therefore create different areas than demanded by statutory authorities and common sense.
THE RMS HAS BEEN MANDATED AND IMPOSED WITHOUT UNDERSTANDING THE SUBJECT - REAL ESTATE IS FUNDAMENTALLY DESCRIBED IN LAW
The RMS as mandatorily imposed not only confuses the purpose of real estate agents and their associations, but affects the whole of the fabric of the Real Property System of the Province. Consumers and owners will perceive a fundamental loss in understanding of what it is they own and are buying. This mistake of creating a new "standard" that is disconnected from established common and regulated standards will cost agents and brokers expenses of thousands and the marketplace millions upon implementation, and even more to backtrack once it is realized that the courts are not willing to accept RMS as "standard" in law.
WE, the undersigned request to Minister and the Board of Directors of RECA:
1. That the poorly considered RMS document be rescinded before further damage is done and if replaced, include measurement standards that match the purpose and requirements of identifying and transferring the legal property and the physical improvements so that the property can be marketed in an understandable, consistent manner. Such standards must be developed fundamentally in recognition of the laws and common practice existing in the real property system of Alberta.
2. If the description of "living areas" are to be developed and used in marketing, that they must be defined by the agents and their associations who are responsible for the creation, storage, distribution and use of the data to represent property intended for transactions in an organized market place; and who, when required, will be the persons called defend them in the courts of law.
Note to Signatories: Although this is a critical matter to the fabric of real property in Alberta, this petition is designed to deal with it as a private internal matter for those who are licensed under the Real Estate Act. Please refrain from circulating to your Facebook, Twitter and all Public Social Media accounts. We wish to avoid further negative publicity that may effect confusion in media. We are however, asking for your assistance to circulate to those you know who are associated to RECA under the Real Estate Act, including appraisers, mortgage brokers and associates, real estate brokers and associates and property managers. Your name is useful to the petition only if you are connected to RECA. We will not republish your name.
Thanks,
Frank McCullough MEng
Calgary 403-542-1799
frank@frankmc.ca