Implement Recall Legislation for the Alberta Legislature
40
people have signed this petition.
Add your name now!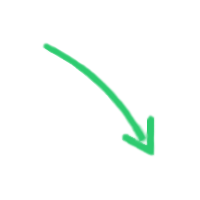 40

people

have signed.

Add your voice!
Maxine K.
signed just now
Adam B.
signed just now
****** If/When you sign this petition, please use your correct location & postal code.. it will be required when the petition is presented to the government for validation. *******
Politics in Alberta have taken an unanticipated turn during the recent election. A traditionally right wing (Fiscal and Social Conservative) province radically altered our direction by electing the New Democratic Party (NDP).
The NDP have been met with challenges* that they are not prepared to deal with, while failing to address conflicts of interest within their caucus**. Out of control spending *** shows that Alberta may have made a mistake in the last election.
I propose the Alberta government draft and pass "Recall Legislation", that would permit Alberta residents to request an individual, or party prove they still retain the support of the Alberta voting majority.
This would allow a governing party to prove
without a doubt they still represent their voter's wishes
they hold the confidence of the province in the direction the government is pursuing
In addition, it would ensure that the governing party does not get a 4 year "free reign" as a majority, without being held to account for decisions. I propose a majority (50%+1) of voters of the affected riding by way of petition, to permit this direction. A by-election would then be triggered.
Recall legislation would benefit current and future voting citizens by providing an avenue to demand the Party/MLA, whether it be NDP, PC, ABP, Wildrose, Liberal or Independent, prove they have the full support of the citizens they are representing.
* depressed oil prices
** hiring an anti-pipeline activist as the Chief of Staff of the Energy Minister portfolio
*** no budget tabled or available, but $6bn in spending in Q2 of 2015
OUR LETTER:
The Alberta Government (NDP)
Implement Recall Legislation for the Alberta Legislature

Please review the attached list of supporters who have declared their support for Recall Legislation for the Alberta Legislature.

Although this petition was started during the NDP tenure, it has been needed for some time. Implementing this legislation would create continuous accountability for legislators, ensuring they continue to carry out their constituent's legislative needs and properly consider potentially harmful decisions.

Enacting this legislation would
- prove that the current government continues to hold the required authority to continue legislating;
- permit the removal of harmful individuals from the Legislature who were voted in without appropriate understanding of the individual's character; and
- engage constituents more regularly to ensure they are consulted, and at their request, to provide feedback and input into proposed legislation.

Implementing this legislation would show the current government retains the citizen's support to make such a bold and empowering bill into law.

Key points
- At the demand of 50%+1 of the registered riding constituents, conduct a forced by-election in the riding which the constituents have such authority to vote;
- A by-election must be completed within 60 days of presentation of the petition to the Legislative Assembly of Alberta.
- The incumbent may be presented as the party's choice for re-election, or a new candidate may be appointed/assigned by the party to potentially represent the constituents;
- Competing parties may present candidates for election at their discretion;
- At the conclusion of the by-election, standard processes to assign the legislature representation and authority shall be followed;
- Set limits for Recall process execution of once per calendar year per riding to prevent abuse or administrative burden caused by such a process.

This proposed bill would empower constituents to deal with various issues throughout the legislative cycle, and create a more actively involved legislative/constituent relationship.

Your attention to this matter is appreciated
(X) Supporters