Al Consejo Fiduciario de CIRMA/To the Board of Trustees, CIRMA
92
people have signed this petition.
Add your name now!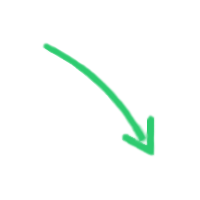 92

people

have signed.

Add your voice!
Maxine K.
signed just now
Adam B.
signed just now

Los abajo firmantes, académicos vinculados con Guatemala y América Latina,expresamos nuestra preocupación porel súbito cierre del Centro de InvestigacionesRegionales de Mesoamérica (CIRMA). La justificación expresada para tal acción ha sidoplanteada como lanecesidad de llevar a cabo reparaciones en el espacio físico de losedificiosde CIRMA.

No nos encontramos en posición para cuestionarla validez de ese planteamiento perola información que ha llegado a nuestroconocimiento es sumamente preocupante,incluyendo datos tales, como que empleados que llevaban mucho tiempo de trabajarpara CIRMA fueron tratados deforma sumamente irrespetuosa al momento de sucierre, incluyendo el uso de un agente de seguridad fuertemente armado en el momento de anunciar los despidos colectivos.

De forma proporcional a la falta de transparencia y discusión que ha caracterizado esta acción se han generado rumores sumamente preocupantes que no pueden ser corroborados, pero que despiertan una serie de temores. Estos incluyen:

· El temor de que el archivo documental o las colecciones ahídepositadas seanextraídas, dispersadas en diferentes lugares o llevadas a algún sitio fuera del país.

· El temor de que archivos delicados, así como las colecciones sobreel conflictoarmado no sean protegidas ante motivaciones políticas.

· Finalmente, el temor de que las colecciones, los documentos y las fotografías prestadas o donadas sean manejadas ilegalmente (muchas de las colecciones de CIRMA tienen el estatus de Patrimonio Nacional y todas estánprotegidas por convenios firmados entre los donantes y la institución, en losquese estipula, como condición para la donación, que las colecciones seanpuestas ala disposición del público); y que los donantes de coleccionesimportantes estánsolicitando la devolución de sus materiales (hemos escuchadoreportes queindican que la familia Arévalo ha iniciado el proceso pararecuperar su coleccióny que los documentos de Julio Cambranes serán removidos)–lo que tendrá unefecto contraproducente en futuras donaciones.

Independientemente de la validez de los temoresarriba mencionados, lo que es claro esque los archivos no estarán accesiblespara la consulta por uno o dos años; un tiempocrucial en el que CIRMA estríaproveyendo información de respaldo clave en el juicio deRíos Montt y otroscasos de alto perfil relacionados con violaciones a derechoshumanos.

El cierre de CIRMA se produce también enun momento inoportuno para la región.En El Salvador, el reciente cierre delarchivo de derechos humanos que se encontrababajo Tutela Legal del Arzobispado,fue seguido por la destrucción (a manos de un grupoarmado) de los archivos deProbusqueda, una ONG dedicada a investigar la ubicación deniños secuestrados por el Ejército Salvadoreño durante la guerra civil. El año pasado en Guatemala, el Presidente Otto Pérez Molina, cerró los Archivos de la Paz que formaban parte de la Secretaría de la Paz (SEPAZ).

Creemos que el cierre de CIRMA—independientemente de las condiciones que lo hayanprecipitado—contribuyea la actual amenaza que enfrenta la memoria histórica en América Central. La consternación y confusión dentro de la comunidad académica guatemalteca a raíz de estaacción—y la forma en que ha sido realizada—es palpable.

La pérdida del archivo y la biblioteca deCIRMA sería un acto devastador para Guatemala y una violación de su patrimoniocultural e histórico—no se diga lacomercialización de materiales históricos guatemaltecosen subastas internacionales.

Estamos aún más preocupados de quefiscales y abogados involucrados en casos dederechos humanos puedan continuarteniendo acceso a información relevante.

En el sentido de lo antes expresadodemandamos no solamente una aclaración sino uncompromiso para asegurar que: 1.Las colecciones queden intactas y en Guatemala; 2.Sean respetadas las leyesnacionales que rigen los archivos de la misma forma que losconveniosespecíficos de cada colección; 3. Poner a la disposición de investigadores losarchivos de CIRMA lo antes posible en su ubicación temporal; 4. Permitir elacceso adocumentos relacionados a casos legales relevantes a fiscales y abogados.

En síntesis, solicitamos a CIRMA asumir el principio de transparencia que ha sidoexpresado como un "valor fundamental"en su sitio web.

Entendemos que el sostenimiento de CIRMA,su archivo, colección fotográfica ybiblioteca ha sido una carga financiera significativa. Y consideramos que una nuevaforma de financiar y administrar la institución puede ser necesaria, pero ese proceso debeincluir a la comunidadacadémica guatemalteca y a los académicos del extranjerodedicados a trabajartemas relacionados con el país.

Si estos asuntos no son atendidos,solicitaremos a la Latin American Studies Association (LASA) convocar a una comisión de investigación para evaluar la situación.

Sinceramente,

Anabella Acevedo
Carlos Agudelo Université Paris VII-Université Nice

Sophia Antipolis

Santiago Bastos
Diani Cabrera Flores, Universidad de San Carlos de Guatemala
María Luisa Cabrera Armiñan
José Cal, Universidad de San Carlos de Guatemala
Heydee Elizabeth Calderón Chen
Manuela Camus, Universidad de Guadalajara, México
Jacob Carter, 2011 CIRMA Alumnus
Rosina Cazali, Investigadora y curadora independiente
Creighton Chandler, Yale University
Ana María Cofiño
Alejandro Conde Roche. Universidad de San Carlos de Guatemala
Alejandra Colom Bickford, Antropóloga
Enrique Corral
Amílcar L. Dávila Estrada
Ruth del Valle Cóbar, Defensora de derechos humanos, Trabajadora por la memoria histórica
Kate Doyle, National Security Archive
Ricardo Falla, S.J.
Alejandro Flores, University of Texas, Austin
Carlos Y. Flores, Universidad Autónoma del Estado de Morelos
Regina Fuentes Oliva, Coordinadora IIHAA.Escuela de historia, USAC
Bea Gallardo
Maria Victoria Garcia Vettorazzi
Felipe A. Girón
Dorotea Gómez
Matilde González

Greg Grandin, New York University
Sindy Hernández Bonilla
Daniel Hernández-Salazar
Juan José Hurtado Paz y Paz, Coordinador Técnico, Asociación Pop No'j
Laura Hurtado Paz y Paz
Leonor Hurtado Paz y Paz
Juan Jose Hurtado Vega
Instituto de Investigaciones del Hecho Religioso, Universidad Rafael Landívar
Andrea Isabel Ixchíu
Susanne Jonas, University of California, Santa Cruz
Paul Kobrak

Deborah Levenson, Boston College
Beatriz Manz, University of California, Berkeley
Peter Marchetti, Universidad Rafael Landívar
Lilian Márquez, University of Texas, Austin

Carlota McAllister, York University
Helvi Mendizabal

Marcie Mersky, Director of Programs, International Center for Transitional Justice
Ana Lucrecia Molina Theissen, socióloga, Universidad Nacional de Costa Rica
Ana Silvia Monzón, Socióloga
Diane Nelson, Duke University

Elizabeth Oglesby, University of Arizona,Tucson
Mayra Palencia
Ruth Piedrasanta
Karen Ponciano, Directora IIHR-Universidad Rafael Landívar
Isabel Rodas Nuñez, Escuela de Historia, USAC
Rachel Sieder, CIESAS, Mexico City
Luis Solano
Naomi Roht-Arriaza, University of California, Hastings College of Law
Sergio Romero, University of Texas, Austin
Derek Shaw, Humboldt State University
Megan Thomas
Heather Vrana, Southern Connecticut State University.
Hélmer Velásquez

Kirsten Weld, Harvard University

JT Way, Georgia State University y Ex-Director Interino de CIRMA
Paula Worby

We the below, concerned scholars of Guatemala and Latin America, are troubled by the recent, sudden closing for an indefinite period of the Centro de Investigaciones Regionales de Mesoamérica (CIRMA). The reason given for the action was that repairs had to be made on the institution's physical plant.
We are not in a position to assess the validity of the explanation, but the reports we have heard are disturbing, including that long-term employees of CIRMA were treated in a heavy-handed and disrespectful way during the closing, including having a heavily armed security guard at the door as they were being notified of the collective firing.
The lack of transparency and discussion that led up to and followed this action has likewise generated a series of rumors, which we can't confirm but are nonetheless troubling. These include:
● The fear that the documentary archive, or collections therein, will be scattered in different locations and/or transferred out of the country;
● The fear that sensitive archives such as the collections on the armed conflict may not be protected out of political motives.
● That "donated" or "on loan" collections of documents and photography are being illegally handled (many of CIRMA's collections have the status of Patrimonio Nacional, and all are governed by convenios signed by donors and the institution, many of which stipulate making the collection available to the public as a condition of the donation); and that donors of important collections are petitioning for a return of their materials (we've heard reports that the Arévalo family has taken steps to retrieve its collection and that Julio Cambranes' documents have been removed) – which will have a chilling effect on future donations.
Whatever the truth of the above fears and rumors, what is clear is that the archives will be unavailable for consultation for one to two years at a crucial time: collections held by CIRMA are providing key supporting documentation in the trial of Rios Montt and other high-profile human rights cases.
CIRMA's closing also takes place during a particularly inopportune time for the region as a whole. In El Salvador, Tutela Legal's human rights archive has recently been closed, shortly followed by the destruction (by an armed group) of the archives of Probusqueda, an NGO that investigates the location of children kidnapped by the Salvadoran military during that country's civil war. In Guatemala last year, Otto Pérez Molina closed the Archivos de la Paz within SEPAZ.
We believe the shuttering of CIRMA – whatever the conditions that precipitated it -- contributes to the current threat facing the recovery of historical memory in Central America. The anger and confusion in Guatemala's scholarly community over CIRMA's closing – and the manner in which it was carried out – is palpable.
The loss of CIRMA's archive and library would be devastating to Guatemala and a violation of its cultural and historical patrimony – no less so than the selling off of stolen historical documents in international auction houses.
We are even more concerned that prosecutors and lawyers involved in human rights cases continue to have access to relevant information.
We ask not just for clarification but a commitment to 1. keep the collections intact and in country; 2. respect relevant national laws governing archives as well as the specific convenios of each collection; 3.make CIRMA's archive accessible as soon as possible to researchers in its temporary location; and 4.allow prosecutors and other legal workers access to relevant documents related to legal cases.
In short, we are asking CIRMA to live up to its own "fundamental value" of transparency, as stated on its website.
We understand that the maintenance of CIRMA, its archive, photograph collection, and library has entailed a significant financial burden. And we appreciate that a new form of financing and governance might be necessary, but that process should include the wider community of Guatemalan and Guatemalanist scholars.
If these issues are not addressed, we will request that the Latin American Studies Association convene a committee of inquiry to assess the situation.