AJ's Bernie Interview!
55
people have signed this petition.
Add your name now!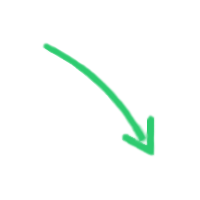 55

people

have signed.

Add your voice!
Maxine K.
signed just now
Adam B.
signed just now
Hello! My name is AJ Pena, and I am a 17 year old high school student who is a huge Bernie Sanders activist. I am heavily updated on world news due to being on a serious competitive speech and debate team in southern California. I am currently in several Bernie activist groups on Facebook as well as the Bernie Sanders club in my high school which has a year agenda of campaigning for Bernie consistently throughout the year(over 100 members first day).
Bernie Sanders has been my hero and I have been campaigning all I can about Bernie Sanders to both people in my generation as well as people who are in older generations.
According to what is known as the most credible political test to date isidewith.com ( https://www.isidewith.com/elections/2016-president... to take the test yourself as the test shows in very detailed analytical evidence in exact percentage what you agree and disagree with each candidate), I have agreed 100 percent with Bernie Sanders and everything he has publicly stated. Thus, I have decided to try and start a petition for me to be able to potentially interview my hero. However, how does interviewing him change anything from a future generation perspective?
Bernie has stated he alone can not change the system, but he can be the start of changing the system and fighting back against the power of the one percent. Every fire needs a spark and Bernie is the spark. However, to keep the fire going for an extended period of time, the future generation (new voters and even younger 20's) needs to be equipped to first vote for Bernie so he can start to heal our country, but also to keep the ideology in the absence of Bernie. In interviewing him, I will be able to record the interview and show it on a local California and national basis because of my different friends sprinked throughout the country. I want to be the spark of changing perspectives with my connections of friends and family and get their participation.
The interview would be the questions I personally get asked frequently when advertising for his campaign as well as questions I am requested to ask, but also different methods on how the future generation can effectively apply his beliefs in a marathon of generations. Also, details on foreign affairs plans will be discussed. Fundamentally, Bernie can not be bought by the one percent so getting more specifics on how he wants his campaign to go for the next year and a half and how younger generations can help are in order. Finally, this interview would be able to ask Bernie of his history prior to politics as I have had the long term goal since I was a younger kid to run for president. Since I have literally statistically speaking agreed with Bernie in every aspect, he is the campaign I would be basing my future one on.
By signing this , you are advocating for a kickstart of a boost in this election as well as the ideology of Bernie having a long term effect for years to come. It starts with us, and I thank you in advance for signing this as well as even reading and clicking this link.Remember to feel the Bern and represent Bernie in every aspect if a supporter, and if you do not know of Bernie, please consider researching him as he represents your well being!
If you sign this, I humbly request you would be willing to share this and get the word out enough that my dream of changing the status quo and meeting my hero can become a reality. If every signature shares and generates another signature who shares etc, it creates the chain reaction needed to start something great.
Respectfully,
Alexander (AJ) Pena