Help AJ Get On The Biggest Loser
126
people have signed this petition.
Add your name now!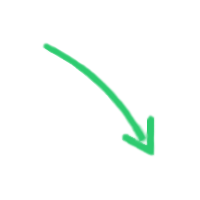 126

people

have signed.

Add your voice!
Maxine K.
signed just now
Adam B.
signed just now
Hi everyone, So I guess it has been no secret that my dream in life is to be on The Biggest Loser. In a post to follow there will be ideas and suggestions on how you can possibly help me attain that dream. But before I do that I want to be very clear about why I want this more then anything and then you can decide if this project is something you can get behind. Being on The Biggest Loser, for me, is not about being on TV, its not about the money. It is about the opportunity. The opportunity to learn, grow and heel via immersion is a huge gift and should not be taken for granted. At 43 I want an opportunity to walk away from my life as I know it now filled with loss, unhappiness and grief, get some tools, skills and knowledge, and then walk back into my life so I can start living as the physically and emotionally healthy person I know I am supposed to be. A lot of people in my life believe that the instigating event on my road to fatness was my parents' divorce. While that event was a monumental disaster for me, it was not the beginning of my over eating to dull the pain. The instigating event was actually being diagnosed with a learning disorder and my parents doing nothing to help me succeed academically. The eating started because I felt worthless and stupid. The first time I had ever heard the word pathetic was in the 6th grade. It was in reference to me made by a classmate who was handing our spelling tests back to us. Yes, I still know her name. I am not afraid of hard work. If I am ever selected to be on the show I can probably guarantee that I will cry, bleed and puke with the best of them. I can also guarantee that every time I get knocked down I will get up, I will not quit and I will NEVER, EVER whine about being there. I would take advantage of every second I was there to learn about myself, tackle the issues and then bring that information home to share with others. I do know that this a long shot. I do know that there is a huge chance that I may be very disappointed at a few weeks. But I am not willing to let this dream go just yet. I have a lot of friends here and I know I will have the support if I need it. So let me tell you a little bit about how I view things. First, I am a highly principled person. You can leave me alone with a gazillion dollars and be perfectly confidant when you got back that every sent of it would still be there. I try to be honest at all costs. That is very difficult. If you are not prepared to hear the answer, never ask me if you look fat in that dress. I will tell you. I am not the type to back myself into a corner and then have to break my word. Although life is life and sometimes that happens. Having me a friend is better then having a dog. I am an extremely loyal and protective friend and family member. I am deeply kind and compassionate to a fault and often with disastrous results. I get hurt very easily. I have a thin skin and weak stomach when it comes to abject violence or meanness. I also need to acknowledge that I am no angel. I do use swear words a little too much. Because I hold myself to a higher standard when it comes to being principled I often and without the right expect the same from others. When they don't meet my unrealistic standard I can become a little jerky or sarcastic. I can be a little grumpy in the morning. So, how about it Are you on board If so, please sign my petition and help me get noticed by the casting department! Thank you for your time, AJ p.s. oh, I don't know if it matters or not, but if you don't mind leaving your real name in the signature, that would be really great...
Sponsor
We are a group of people who want to support AJ in her quest to get on the TV show The Biggest Loser. We believe in AJ and we know she wants to be there for all the right reasons - to learn how to adopt a lifelong healthy lifestyle, to lose weight, and to empower herself. GO AJ!