Help us change airsoft laws!
15
people have signed this petition.
Add your name now!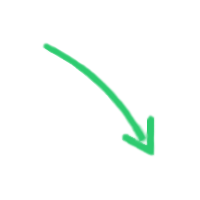 15

people

have signed.

Add your voice!
Maxine K.
signed just now
Adam B.
signed just now
From the Canada Firearms Centre's fact sheet on airguns: [1] Airsoft guns that closely resemble real firearms are classified as replica firearms and can only be imported by companies possessing a Business Firearms License. It is unlawful to sell or transfer replica firearms without this license. Air guns with both a muzzle velocity greater than 152.4 metres per second (500 ft/s) and a muzzle energy greater than 5.7 joules (4.2 ft·lbf) are considered firearms for the purpose of the Canadian Firearms Act. For example, an airsoft BB leaving the barrel at 213 metres per second (700 ft/s) and weighing 0.20 grams (3.1 gr), has a muzzle energy of 4.43 joules (3.27 ft·lbf). No legal distinction is made between airsoft and true firearms when they are used for the purposes of crime. In Ontario the minimum age to purchase airsoft is 18. Children under 18 must be supervised by someone over 18. Airsoft guns imported into the country by private citizens are at risk of being seized and destroyed at the border by customs agents. The few Canadian airsoft retailers that exist take advantage of this fact and the prices are high in comparison to other countries. (source wikipedia link: http://en.wikipedia.org/wiki/Legal_issues_in_airsoft#Canada) Airsoft is a wonderful sport. But lately in Canada retailers have been having more and more difficulty importing shippments of airsoft du to strict Canadian laws on fire arms replica. 1. An airsoft cannot fire real bullets! 2. Airsoft is a sport that is safe if all security guidelines are respected. By simply wearing eye protection and clothing and respecting each other we can assure our safety. And we believe that Ontario's law stating that you have to be 18 years or older to buy airsoft products is okay. But to treat an airsoft as a replica is a bit harsh! If we all act responsibly and follows safety guidelines. Why not make it easier for us to play the sport we love! Would you make the hockey stick illigal and replace it with a plastic pole to give hockey players So please sign our petition and help us have a easier time playing the sport we love.