Air Pollution is a Killer
18
people have signed this petition.
Add your name now!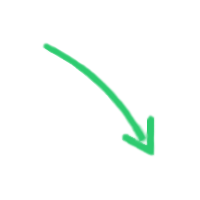 18

people

have signed.

Add your voice!
Maxine K.
signed just now
Adam B.
signed just now
Air pollution
Oh air, oh air one of the most important elements that we need to live in this beautiful planet earth. But why why do we humans destroy it why? Air pollution is one of the most problems that we have because it is killing estimately 4.6 million persons a year more than automobile accidents. So we should do something about it don't you think so, well I do. Then donate to CenSARA (Central States Air Resource Agencies) that helps cleaning the air by going to every factory in the country and all over the world and instead of ejecting polluted air it will ejected clean air by having a bio machine. So donating to that organization is really good to save earth and to decrease a little bit global warming. It also damages living organisms. All type of air pollution contributes to global warming.
Polluting the air is like pumping carbon dioxide, so that's why when we breath polluted air it damages your lungs.Air pollution is now threatening the health worldwide. Now all earth is in the battle for clean air to survive but we keep polluting it. Polluting the air is harmful to the earth and to us so we aren't doing anything at all.If we don't stop polluting the air then in a future not so distance there wouldn't be any live on earth or we would be living with special equipment that gives us air. In U.S. air pollution is a live killer they have been 50,000 deaths because of air pollution. It may also cause you irritation in the nose, throat, eyes, or skin. To some people that can cause you that but some people are weaker and more sensitive to air pollution and their effects would be asthma, heart disease, or damaging the lungs.
The effect to the environment is that it comes again and it would not go away from earth's atmosphere so it's like a killing cycle and we have to stop it. It is killing the crops and it contaminates directly the soil so the crops die. So animals would not have anything to eat and if they don't live then we don't live. So polluting the air is not fun at all and is not good for us and for the earth. Being the cause of our end is not good so starting on we need to stop that and make the world a better place for the new generation. So DOn't You Think We need to do something about it?
Sites
http://education.nationalgeographic.com/encycloped...
http://environment.nationalgeographic.com/environm...