No more Ryan centric storylines!!!!
87
signers.
Add your name now!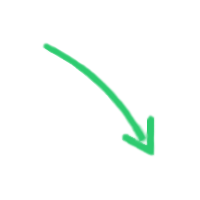 87

signers.

Almost there!

Add your voice!
Maxine K.
signed just now
Adam B.
signed just now
To: The Powers that Be, We the Ailee and Zendall fans are uniting to ask that you give us story lines for our couples, favorite characters that in no way center around Ryan. You may not realize it but you are making it impossible for us to either like or tolerate the character of Ryan. Below are some of our biggest issues with the way things are being written and making it difficult for even the most devoted of fans to watch. We are sick to death of every story line for Ailee or Zendall involving or being about Ryan!!!!! We are sick of women going nuts over this guy!!! We have had enough of woman wanting his baby, whether its to keep him or they're delirious from a drug, or they can't cope or whatever. We have had it up to our eye balls with him rescuing every woman on the show from bullets, tornado's, boating accidents. We are sick of these women forgiving him everything and acting like whatever he has done was no more significant them him stepping on their toe while dancing. We are tired of them worrying about his happiness and destroying their own in the process. We are beyond over having all the other men on the show say a few words of frustration over Ryan and then letting his involvement in their wives lives continue. We want both Greenlee & Kendall to get a clue and move on with their lives. We want Zach & Aidan to at least be able to get truly angry with the man and stay that way. We do not want to see another story line involving Ryan's sperm, women obsessing over him, or him rescuing anyone. Get him his own damn story line!!!! These s/l's are old, have been done over and over non stop with the Ryan character. those of us who are not Ryan fans are simply not given a breather from him being centric to s/l's involving characters we do care about long enough for our disgust with the way things are written to die down, its constant non stop. Why is it not plausible for us all to get a break and watch Ryan doing something like being a single dad to Emma, rather than the constant who's turn is it to obsess over or want to bear the child of Ryan Lavery.
Sponsor
For those fans that have simply had enough.