A Complaint against Brunel University for Misinformation and Failure to Clarify Changes Made to the Grading System
76
signers.
Add your name now!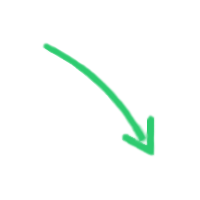 76

signers.

Almost there!

Add your voice!
Maxine K.
signed just now
Adam B.
signed just now
We, the students, are aggrieved by the fact that Brunel University has
only recently bothered to let students (enrolled in 2009) know they are not
part of the old grading system (pre 2009) – where we were allowed to drop our
lowest module grade.
Instead we have been told by numerous members of the faculty as recently
as Easter 2011 that we were part of the old system. This has led many students
to believe contrary to what is actually the reality of the situation as we have
taken the words of our lecturers, seminar leaders and even heads of departments
in good faith – trusting their judgements.
Therefore, the recent clarification email has seemed like a sudden
change in circumstances to many students, and rightly so, as the University has
been misleading its students with staff sending out different messages to the
information in module booklets.
While the new system offers some benefits, we lose the chance to drop
our lowest grade, which means some of us will have to carry unfavourable grades
into third year, drastically decreasing our chances of attaining a 1st/2nd
Class honours.
Therefore, the new system is detrimental to the average student because
it discriminates those who consistently achieve average/mid level grades, favouring
those with higher grade averages (B grades and higher) as they are the people
mostly likely to compensate in other modules.
Brunel University must acknowledge that it has failed to notify its students of
such monumental change despite knowing since 08/09 (when the changes were voted
for) and that the information it has so far provided has been misleading and
unclear to students.
The timing to disclose such important details has also been poor as we have completed
two years with the knowledge that we would have the safety net of dropping our lowest grade like the previous years. Only to be told now: we do
not have such a safety net.
It is therefore unacceptable to expect us to take in these changes
without objection or question.
We therefore counter-suggest that we are compensated for our grievances
and the English department's failure (in our case) to supply clear information within
a reasonable period of time.
Thank you,
The Students
Links