A Petition Calling for the Resignation or Dismissal of Hansel McCadams and Monte Belew
49
people have signed this petition.
Add your name now!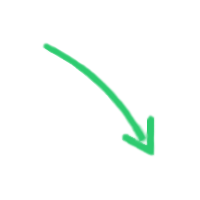 49

people

have signed.

Add your voice!
Maxine K.
signed just now
Adam B.
signed just now
A recent Review of Funds Administered by the District Attorney General and Judicial District Drug Task Force, Twenty-fourth Judicial District, Tennessee, revealed numerous legal and ethical infractions by Hansel McCadams, District Attorney General, and Board of Directors member Henry County Sheriff Monte Belew. Among the findings:
♦ Cash, guns, drugs, jewelry, and equipment under the control of the Drug Task Force were misused, stolen, and/or lost.

♦"District Attorney General McCadams advised... that he had occasionally used equipment confiscated by the DTF such as a Harley Davidson motorcycle, golf cart, go-cart, four-wheeler and trailer, and BMW Z-3 for personal use."

♦"District Attorney General McCadams drives a Cadillac CTS that was seized by and awarded to the DTF."

♦"Henry County Sheriff Monte Belew admitted... that District Attorney General McCadams allowed him on occasion to drive a DTF confiscated vehicle (BMW Z-3). The vehicle was used by the sheriff to attend certain ceremonial events and for personal use."

♦"During the course of the investigation, District Attorney General McCadams returned a handgun, two assault rifles, three heat imaging devices, and a projector to the DTF. The district attorney general [said] ... these items had been maintained at his residence. He further stated the handgun and one of the assault rifles were used for his personal protection."

♦"District Attorney General McCadams disclosed that he had flown on the DTF airplanes and helicopter on numerous occasions that were not related to official DTF operations. Furthermore, he allowed the Henry County High School administration to use the helicopter to fly dignitaries to football games."


The full report can be found here: http://www.comptroller1.state.tn.us/repository/CA/2010/24DASpecialReport.pdf




We, the undersigned, recognize the importance of holding our officials to the highest standards of the law. We are appalled that Monte Belew and Hansel McCadams behaved with impunity in breaking the law they have sworn to uphold.

Tennessee Code Annotated 8-47-101 states:

Every person holding any office of trust or profit, under and by virtue of any of the laws of the state, either state, county, or municipal, except such officers as are by the constitution removable only and exclusively by methods other than those provided in this chapter, who shall knowingly or willfully commit misconduct in office, or who shall knowingly or willfully neglect to perform any duty enjoined upon such officer by any of the laws of the state, or who shall in any public place be in a state of intoxication produced by strong drink voluntarily taken, or who shall engage in any form of illegal gambling, or who shall commit any act constituting a violation of any penal statute involving moral turpitude, shall forfeit such office and shall be ousted from such office in the manner hereinafter provided.


Therefore, we demand:


The immediate resignation of Monte Belew, Hansel McCadams, and any other individual directly responsible for, or an accessory to, the theft and misappropriations of Drug Task Force funds, seized drugs, and property. If they do not choose to resign voluntarily, we demand that they be involuntarily relieved from their duties, pending further investigation, pursuant to T.C.A 8-47-101

We further request:
That each and every member of the DTF who has had access to confiscated drugs of any type, including Hansel McCadams and Monte Belew, be immediately subjected to a hair follicle drug test in order to ascertain whether they are using drugs confiscated by the DTF.
That an audit of the personal finances of all members of the DTF be performed in order to attempt to recover missing funds and/or property that remains unlisted in the inventory.

That all involved parties be prosecuted to the fullest extent of the law for each and every violation of the Tennessee Code Annotated.












Note: This petition is intended for residents of the Tennessee counties of Benton, Carroll, Decatur, Hardin, or Henry (the counties covered by the 24th Judicial District). If you are a concerned citizen in any other county, and want to sign, please put your county name in the comments section after your signature. Thank You!

Also, please use your real name and email address. This petition will be copied to local and state officials when we get enough signatures, and it's important to show that real people in these counties are concerned with this issue. If you'd like to protect your online privacy, you can choose to leave your name "anonymous" on the posted signature list. Simply uncheck the box which says, "Show my name in the online signature list."






Links