Abolish or Isolate Tax Havens
18
people have signed this petition.
Add your name now!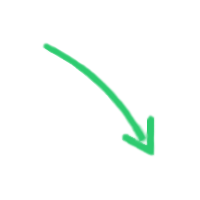 18

people

have signed.

Add your voice!
Maxine K.
signed just now
Adam B.
signed just now
To Governments of all Nations and the UN

Tax Havens are taking advantage of globalization and free trade to undermine government's ability to serve and protect their citizens.  Wealth is looted from nations by means of transfers to 'offshore' havens where little to no taxation exists and everything is secret.  Huge profits can be transformed into huge losses by secret deals and loans, thus depriving citizens of the revenues that their public programs depend on. 

The primary vehicle abetting this is a corporations registered or participating in a tax haven.  Even if the head office is on your main street, if the corporation is registered in the Caymen Islands or some other tax haven, the tax laws of your country may not apply. 

Tax havens derive from maritime law, which is stateless and secret.  All tax havens are located on islands or with marine access.  Essentially these are pirate coves. 

The primary driver of this situation is tax avoidance, especially in high tax jurisdictions like Canada.  The reductions of corporate tax in recent years is an attempt to minimize this incentive but it is a race to the bottom.  The bottom is zero.  While havens like Holland and The City of London may benefit from the fees and services garnered from such activity, everyone else is impoverished. 

For more information see the blog section of this site.

One solution is to exterminate tax havens, if that is possible - they now number 60 and growing.  That however, does not reduce the incentive factor, which relates to taxes.  Letting your government get too big, trying to do too many things, and paying its empoyees higher than average is the basic reason why people try to run away with money they perceive as theirs (ie. before it is 'wasted' by gummerment!)  The only other solution is to ostracize all people and products associated with tax havens - essentially isolating the infestation like we do for infectious diseases.  People unwilling to give up every little fancy gadget unwittingly promote tax havens. 

In order to solve this problem people must do three things.

Call for the extermination of tax havens.  Probably impossible but sign the petition anyway.
Exert pressure on your government to limit its size and power.
Boycott products from corporations engaged in tax piracy. 

In signing this petition, we hereby call upon public authorities to clamp down on tax havens and corporations that use them.

Please note that your email is not displayed. 

Links