PETITION AGAINST THE UNITED NATIONS UNILATERALLY DECLARING, ESTABLISHING, ACCEPTING OR RECOGNIZING A PALESTINIAN STATE AS A MEMBER OR AT ANY LEVEL
20
people have signed this petition.
Add your name now!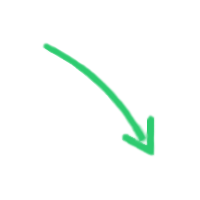 20

people

have signed.

Add your voice!
Maxine K.
signed just now
Adam B.
signed just now
PETITION AGAINST THE UNITED NATIONS UNILATERALLY DECLARING, ESTABLISHING, ACCEPTING OR RECOGNIZING A PALESTINIAN STATE AS A MEMBER AT ANY LEVEL
September 11, 2011
To: Ban K. Moon, Secretary-General,
United Nations Security Council,
All Member Nations of the United Nations
United Nations Plaza
New York City, New York
1. We, the undersigned, request that you and the United Nations DO NOT declare or establish a Palestinian State, nor accept a "Palestinian State" for membership in the United Nations at any level of membership, nor, recognize them.
2. We ask that the charter of the Hamas, Fatah and Unity organizations be read out loud before the United Nations Security Council, and before the United Nations Membership PRIOR TO ANY VOTE being taken.
3. We ask each of the nations (over 120) who have declared and alliance with the "Palestinian State," reconsider and withdraw their support of the establishment of their organization.
4. We ask that these nations consider the consistent and repeated acts of terrorism launched by these peoples against Israel.
5. We demand justice for Israel, and United Nations intervention to protect Israel from the continued bombings coming from the Gaza Strip – the Hamas organization.
6. We hereby state and declare that if the United Nation supports and accepts the Palestinian State, it would in fact be declaring the end of Israel. The United Nations could no longer call itself a "peace-keeping" organization.
7. We hereby state that if the United Nations supports the Palestinian efforts at United Nations recognition on any level, that we will contact our legislators to request that our country withdraws from the United Nations. We will not support any activity that undermines Israel's right to exist as a sovereign nation, and her right to defend herself.
8. We hereby state that we will be contacting our governments and legislators to ensure that all support in any form is withdrawn from the Palestinians.
9. We will not stand idly by to watch Israel destroyed.
10. We acknowledge the Sovereignty of God Almighty, Father of Abraham, Isaac and Jacob as the One, True God, Who Formed Israel when He Formed the earth, and Gave it to the Jewish peoples.
11. We acknowledge His Eternal Plan of Salvation for Jews and Gentiles alike.
12. We state that to come against Israel, is to come against God, without Whom we neither breathe nor exist.
13. We submit and declare that establishing and recognizing the Palestinian State as a member of the United Nations is to declare an end to Judaism, the Jewish people and Christianity as well. Jerusalem is the seat of both religions. Israel is known as the "Holy Land." Both Judaism and Christianity pre-date the Islam/Muslim religion. Hamas and Fatah organizations center around the jihadist principles of Islam.
14. To accept a Palestinian State is to declare them sovereign over Israel, as they have made their intentions to annihilate Israel, clear. Therefore, to accept the Palestinian State is tantamount to the United Nations declaring war upon Israel.
15. To accept a Palestinian State, is to turn the United Nations from a peacekeeping organization, to one that openly declares war and annihilates whole segments of society and world religions.
THE UNITED NATIONS SUPPORTING & ENTERTAINING TERRORISTS
Today marks the tenth anniv ersary of the terrorist attack on the World Trade Towers in New York City, only a short distance from the location of the United Nations. The headline on the United Nations website said, "Marking anniversary of 9/11 attacks, UN reaffirms vow to fight terrorism."
Mr. Moon, the United Nations has done nothing to stop the terrorist attacks against Israel which are coming directly from those who wish to establish a Palestinian State! Israel continues to be attacked by rockets from the Gaza Strip, by those who have declared their mission TO ANNIHILATE ISRAEL AND THE JEWISH PEOPLES! THIS IS TERRORISM!
We are standing at a crossroads in history, where the United Nations appears to be reversing its 1948 decision to recognize the State of Israel. Let us remind you, that the Jews returned to Zion after the Holocaust and Hitler's demise. Over six million Jews perished in the Holocaust. Today, Israel's population contains almost exactly that same number of Jews. We are looking at history repeating itself. We should have learned from history. NEVER AGAIN! Now, the United Nations is allowing organizations with clearly stated and avowed hatred towards the Jews and Israel, to gain the upper hand and power over them. The hatred of the Palestinians for the Jews and for Israel is the same exact sentiment and intentions towards them, that Adolph Hitler exhibited.
The UN is forcing Israel to give away Israel's lands and undermining her right to exist. The Palestinians have repeatedly stated their intent to murder every Jew and take over the lands of Israel. It is unconscionable that the United Nations would side with Hamas, Fatah and the newly created unity government. They are a defeated people, not a state. When the UN acknowledged Israel's victories in 1948 and agreed to their nationhood, inherent in this, was the absolute declaration that the Palestinians were a defeated people. If the Palestinians would abide by the laws of Israel, and those common to man, and cited by the United Nations, there would be no issues. Israel has historically reached out a hand of mercy to these people. The Palestinians return those mercies with threats to annihilate the Jewish people and take over Israel.
The Palestinians are not a state, but a grouping of terrorist organizations. They do not control an actual state. To acknowledge them through accepting ANY form of membership, is to establish them and condone their terroristic activities. To date, although Israel left the Gaza under duress, the United Nations has done nothing to ensure the safety of the peoples of Israel, and to protect them from the onslaught of bombings coming from the Gaza strip. By acknowledging a Palestinian State they would be able to sign certain international treaties, such as the Rome Statute of the International Criminal Court (ICC). This would enable them to take legal actions against Israel, when Israel has simply tried to defend themselves against the bombings from the Gaza strip. In point of fact, during the year 2009, the Palestinians asked the ICC's chief prosecutor to hold Israel accountable for "crimes committed" during the December 2008-January 2009 war in the Gaza Strip. If the Palestinians were to join the ICC the court's prosecutor might potentially take up the case. Israel has a right to defend her nation and her peoples!
We remind you of the goals of the United Nations, this information taken from the UN website: The UN has 4 main purposes 1. To keep peace throughout the world; 2. To develop friendly relations among nations; 3. To help nations work together to improve the lives of poor people, to conquer hunger, disease and illiteracy, and to encourage respect for each other's rights and freedoms; 4. To be a centre for harmonizing the actions of nations to achieve these goals.
To recognize the application for membership, or acceptance of the Palestinian State AT ANY LEVEL, is to decry the very mission and goals of the United Nations. The Palestinians are seeking nationhood, which in effect, is secession from Israel.
PALESTINIAN UNITY GOVERNMENT RUN BY TERRORISTS
Hamas is considered a Muslim extremist organization, (the Muslim Brotherhood,) and terrorists, in the eyes of the United States, the European Union, Canada, Israel and Japan. To support the Hamas organization as part of the joint Palestinian Government…….is to support their desire to annihilate Israel and every Jew. It is as if another form of Hitler is rising.
The very basis of their organization, is a charter which clearly states their steadfast determination to annihilate the Jewish people: "…..time will not come until Muslims will fight the Jews [and kill them]; until the Jews hide behind rocks and trees, which will cry: Oh Muslim! There is a Jew hiding behind me, come on and kill him!"
This same charter also quotes Islamic religious texts, which seem to provide justification for fighting against and killing the Jews of Israel. They do not look at Israel as a conquering nation, and themselves as a conquered people, but rather through the eyes of "Jews vs. Muslims." Their charter then goes on to state that "the only way to engage in this struggle between "truth and falsehood" is through Islam and by means of jihad, until victory or martyrdom" The charter then states "our struggle against the Jews is very great and very serious" and calls for the eventual creation of an Islamic state in Palestine, in place of Israel and the Palestinian Territories,[39] and the obliteration or dissolution of Israel."
Please! What could be clearer than their own words! You cannot even consider the establishment of a Palestinian State. YOU WOULD BE GOING AGAINST UNITED NATIONS POLICIES OF SEEKING AND KEEPING PEACE, AND GIVING THE PALESTINIANS A SILVER PLATTER UPON WHICH TO PLACE JEWISH HEADS.
Time after time, Israel has been willing to negotiate peace, but how can they negotiate peace with peoples whose desire is not for peace, but to wipe them off the face of the earth? What has the United Nations done to intervene and stop the bombings coming from Gaza into Israel? Israel did what they agreed to do, to leave the Gaza, yet the United Nations does nothing to stop the bombings.
ISRAEL ESTABLISHED AND GIVEN BY ALMIGHTY GOD
Israel Is God's Country, Given by the very Creator of the universe. Not one person on this earth breathes without Him. Each of us will answer for our support or decrying of the nation of Israel.
Genesis 12 1 Now the LORD had said unto Abram, Get thee out of thy country, and from thy kindred, and from thy father's house, unto a land that I will shew thee: 2 And I will make of thee a great nation, and I will bless thee, and make thy name great; and thou shalt be a blessing: 3 And I will bless them that bless thee, and curse him that curseth thee: and in thee shall all families of the earth be blessed.
Those who bless Israel will be blessed. Those who curse Israel will be cursed. It is God Who Established Israel (Zion.) To go against His Wishes is folly.
Isaiah 28:16 16 Therefore thus saith the Lord GOD, Behold, I lay in Zion for a foundation a stone, a tried stone, a precious corner stone, a sure foundation: he that believeth shall not make haste.
Isaiah 41:8 8 But thou, Israel, art my servant, Jacob whom I have chosen, the seed of Abraham my friend.
BASIC FACTS ABOUT GOD'S FORMING OF ISRAEL
• Israel is mentioned 2,318 times in the Bible.
• Jerusalem is mentioned 767 times.
• Zion is mentioned 153 times.
• The combination of the words "Israel" and "Lord" are found 930 times.
• The combination of the words "Israel" and "God" are cited 495 times.
God Considers Himself "The King of Israel" and the "Holy One of Israel:"
Isaiah 44:6 Thus saith the LORD the King of Israel, and his redeemer the LORD of hosts; I am the first, and I am the last; and beside me there is no God.
Isaiah 47:4 As for our redeemer, the LORD of hosts is his name, the Holy One of Israel.
The Bible States that Israel, as a nation, would be born in a day, but nowhere in the Bible does it establish a Palestinian State:
Isaiah 66:8 Who hath heard such a thing? who hath seen such things? Shall the earth be made to bring forth in one day? or shall a nation be born at once? for as soon as Zion travailed, she brought forth her children. You and the members of the United Nations that condone the sins of the Palestinians in their intentions to murder the Jews, would take their sins upon yourselves. This petition comes before the United Nations as a notice from God, and through it you are informed.
Ezekiel 3:18-21 18 When I say unto the wicked, Thou shalt surely die; and thou givest him not warning, nor speakest to warn the wicked from his wicked way, to save his life; the same wicked man shall die in his iniquity; but his blood will I require at thine hand. 19 Yet if thou warn the wicked, and he turn not from his wickedness, nor from his wicked way, he shall die in his iniquity; but thou hast delivered thy soul. 20 Again, When a righteous man doth turn from his righteousness, and commit iniquity, and I lay a stumbling-block before him, he shall die: because thou hast not given him warning, he shall die in his sin, and his righteousness which he hath done shall not be remembered; but his blood will I require at thine hand. 21 Nevertheless if thou warn the righteous man, that the righteous sin not, and he doth not sin, he shall surely live, because he is warned; also thou hast delivered thy soul.
You and the members of the United Nations that vote for a Palestinian State, and their respective countries would be cursed by God FOREVERMORE, into eternity, for the destruction of Israel.
Isaiah 14:26-27,31-32 26 This is the purpose that is purposed upon the whole earth: and this is the hand that is stretched out upon all the nations. 27 For the LORD of hosts hath purposed, and who shall disannul it? and his hand is stretched out, and who shall turn it back? 31 Howl, O gate; cry, O city; thou, whole Palestina, art dissolved: for there shall come from the north a smoke, and none shall be alone in his appointed times. 32 What shall one then answer the messengers of the nation? That the LORD hath founded Zion, and the poor of his people shall trust in it.
When you come against Israel, you are coming against the Lord God Almighty. It is He Who Will Deal Justice to those who come against Israel. These are HIS LANDS.
Isaiah 42:13-14 13 The LORD shall go forth as a mighty man, he shall stir up jealousy like a man of war: he shall cry, yea, roar; he shall prevail against his enemies. 14 I have long time holden my peace; I have been still, and refrained myself: now will I cry like a travailing woman; I will destroy and devour at once.
DECLARATION OF WAR AGAINST JEWS AND CHRISTIANS
To establish a Palestinian State would encite and inflame the Palestinians to war. It would give the Palestinians a blanket UN approval on war not just against Israel, but against the Jewish peoples worldwide. This hatred is akin to murder in God's Eyes. For what we consider in our hearts, He Considers real:
1 John 3:15 Whosoever hateth his brother is a murderer: and ye know that no murderer hath eternal life abiding in him. Proverbs 23:7 For as he thinketh in his heart, so is he Approximately 75% of Israel, or 5.7 million Jews (close to the number of the Holocaust of World War II,) would be systematically exterminated by the Palestinians. Arabs only comprise 20% of Israel.
We will not abide with the United Nations taking away Israel's right to exist. Estimates show that less than 200,000 Christians live in Israel, yet millions of Christians visit each year. Islam was founded 600 years after Christianity, and thousands of years after Judaism. Yet, allowing the Palestinians to make application for membership is giving recognition and supremacy of their religious beliefs over those which have existed much longer. This is not just a political battle, but a religious one as well. Judaism has approximately 18 million followers, while Christianity has over 2.2 billion. Together, they represent almost one-third of the world's entire population. Yet, the United Nations is considering shutting down the God-Given rights of Jews and Christians alike to their holy lands and holy sites. Hitler caused the destruction of not only 6 million Jews, but their descendants as well. We are now on the 3rd generation of people that would have been born into Jewish families, if not for Hitler. We CANNOT allow a holocaust again!
This is the very threat of allowing the Palestinians to rise into membership in the UN. Furthermore, should the Palestinians take over Israel, the United Nations will have effectively prevented Christians from visiting the Holy Lands, where Jesus Lived, Died, Resurrected and Ascended to Heaven. Muslims are known to maim and kill Christians. That also means that every Christian church, Jewish synagogue and Messianic church, and holy sites, would also be destroyed. Proverbs 22:28 Remove not the ancient landmark, which thy fathers have set. Where is it written in the United Nations charter that it is up to the United Nations to eliminate whole religions? And, to jeopardize and potentially do away with the rights of the peoples who follow those religions worldwide, to visit the lands where their religions were founded?
To accept the Palestinian State would ensure their declaration of war against Israel, the Jews and Christians as well.
To declare the Palestinian State, and support the tenets that it is founding itself upon, would be to declare the end of Israel. The United Nations could no longer call itself a "peace-keeping" organization. Israel was recognized and accepted 63 years ago by the United Nations, but many thousands of years ago by God.
Therefore, we the undersigned hereby DEMAND JUSTICE FOR ISRAEL. We call upon the United Nations Security Council, and the members of the United Nations to vote against any acceptance or recognition of the Palestinians as a state or member at any level of the United Nations.
We call upon the United Nations to denounce the attacks and bombings against Israel and to enforce peace in the Gaza Strip.
We call upon the United Nations to denounce the Palestinians for their abject hatred and stated mission to annihilate the Jewish peoples and to take over all over Israel.
Signed,
Sponsor
Patty Thomas, Founder The Miracles Of Jesus Ministry www.TMOJM.com
Links