Boston Students Against No More Than Four Ordinance
255
people have signed this petition.
Add your name now!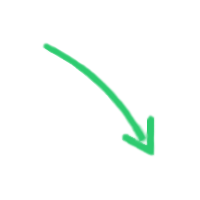 255

people

have signed.

Add your voice!
Maxine K.
signed just now
Adam B.
signed just now
The Undergraduate Government of Boston College (UGBC) is hereby submitting for your consideration a petition regarding the City of Boston's "No More Than Four" ordinance.

As you may know, the Boston City Council unanimously passed an ordinance sponsored by City Council President Michael P. Ross. The ordinance redefines the word 'family' as defined by Boston Zoning Codes. The effect of this amendment is to make it illegal for four-or-more unrelated undergraduate students to inhabit a dwelling:
…one person or two or more persons related by b1ood, marriage,
adoption, or other analogous family union occupying a dwe1ling
unit and living as a single, non-profit housekeeping unit, provided
that a group office or more persons who are enrolled as fuIl-time,
undergraduate students at a post-second any educational institution
shall not be deemed to constitute a family. A group residence,
limited, as defined in clause (22B) of this Section2-1 shall be
deemed a family.

Councilor Ross has explained his efforts by stating, "This measure will prevent landlords from turning small apartments into high-rent student-only housing. This will make so-called student neighborhoods, to be more affordable and desirable for families and recent college graduates, while protecting students from price-gouging landlords."

While we respect Councilor Ross' opinion, we believe it has had unintended and negative consequences. Landlords realize that college students desire to live off-campus near their respective school; they are able to raise rents unilaterally because they know that students are often desperate given limited budgets or lack of on-campus housing. Unfortunately, the most practical and most common solution is for students to partner with fellow students and divide the rent. Moreover, students are often forced to include more people into these spaces living conditions and quality of life may be compromised.

In practice, landlords are refusing to lower their rents because it means a major reduction in the revenue they once received from these properties. Students are either forced to circumvent this zoning code by continuing to put more than four people in the unit or pay drastically higher rents per person. While we don't condone ordinance violations, it creates the potential for an unfortunate situation for the renters and landlord. This ordinance is only one of a number of challenges facing college students in the Boston area. With the large number of universities located in Boston, it is safe to say that Boston is one of the country's largest college towns. The students are a major part of the city's economy, yet this measure serves to discriminate against them.

Although other cities have similar ordinances, the City of Boston is the only one to single out "undergraduate students." As residents of the City of Boston and constituents of its elected officials, students living off-campus have a right to expect that the City Council will work to address these concerns.

Moreover, it is also illegal for a student to be asked about his personal information and this ordinance leaves the door open for authorities to delve into this information in hopes of catching rule-breakers. This measure provides authorities with a tool for intimidation, and can be used to scare the students into divulging private information

Furthermore, this measure is also rather insulting to the college population because it blankets them with a reputation that is not deserved. We believe one underlying goal of the measure was the prevention of "rowdiness" in the neighborhoods around colleges which serves to scare off family populations. It is categorically untrue to say that all, or even most, college students are inconsiderate and unruly neighbors.

In response to this petition, The Undergraduate Government of Boston College has drafted a petition calling for the immediate removal of the ordinance. Our overall goal being is that through the collected efforts of all of the Boston schools affected by this ordinance that we can express to the City Council in a powerful way that this ordinance will not stand and has inflicted undue hardships on those students who choose to live off-campus. We hope you will join us in this quest by signing said petition and we thank you for your continued support.

We the students of X, sign this petition in an effort to stop the problems that Boston Zoning Ordinance "No more than Four" has placed upon us. As a population of the greater Boston area, we feel that this ordinance has only served to hurt us financially and tarnish our reputation with the community. We demand the ordinance be immediately stricken from Boston's Zoning Ordinances, and our full rights returned to us upon this action.
(Please Enter ONLY College Email Address)
Links