Stop Formspring Cyber Bullying
140
people have signed this petition.
Add your name now!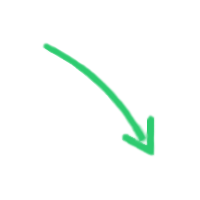 140

people

have signed.

Add your voice!
Maxine K.
signed just now
Adam B.
signed just now
AGAINST CYBER BULLYING/FORMSPRING A new teenage obsession has been arising in our youth today, the online society is becoming more powerful with its means of connecting and socialising with each other online over the internet. These instant and free online products include Facebook, Myspace, Twitter and Formspring. Although they may seem harmless and used to talk to your friends and family, many teens have been abusing this with such threats and online violence and bullying. The number one bullying site online at the moment is Formspring, this site enables anyone to say something completely anonymous with out having to log in, or be his or her "friend". It was made so that people could anonymously ask questions without being embarrassed about what they asked (formspringing), but teenagers instantly abused the anonymous fact of this with bullying the person they were "formspringing". There is abuse on 99% of Formspring's user profiles with nothing stopping them; it has in reality caused some depression, anxiety and certain deaths from this online bullying. Some teens simply ask their peers, "why did you get it in the first place?" and they say "I wanted to know what people thought of me." So in result our constant wonder of worrying about what people think of them we don't realise that what is said online in reality isn't true. Does it really mean anything? Teenagers have constantly nonetheless been believing everything they see online, such as on facebook if facebook says that somebody is in a relationship, then they are definitely in a relationship. If Myspace says somebody is pregnant, then that somebody is definitely pregnant, if twitter says your favourite superstar is racist, then your favourite superstar is definitely raciest. If in such an anonymous Formspring were to say that everybody hates a certain person, and other put downs such as that, then the person receiving this may not believe it, they don't have to, but to have that written down for the person to see, does hurt peoples feelings. It is bullying and it is against the law, but its anonymous so people think that they can get away with saying it, so they say it as much as they like and as often as they can. The Internet has handed nasty teenagers a keyboard and a site where they can bully who ever, whenever they want without thinking of the consequences.
In 20 years, where do you think we will be? Teenagers are growing up not knowing how to speak to one another face to face and in result are going to grow up with extremely poor social skills and that is becoming very unhealthy. I know that there are many people, such as myself, who would like to help and make teenagers more aware of what this does to people, how it is hurting them, and how to stop this from happening to them. Written by Simone Bentley
Please Sign this petition to show your support and help stop this !
Links