Christians Against Burning of the Qur'an
666
people have signed this petition.
Add your name now!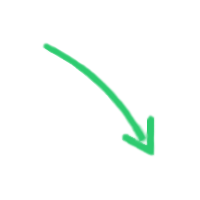 666

people

have signed.

Add your voice!
Maxine K.
signed just now
Adam B.
signed just now
PETITION: CHRISTIANS AGAINST BURNING THE QUR'AN
I, the undersigned, declare that i) I am a follower of Jesus*, and ii) that I am against the burning of the Qur'an on September 11, 2010, by Dove World Outreach Centre. iii) I declare that this act is against the teachings of Jesus of being at peace with our neighbour and loving one another because of the great love God has shown to us. (iv) If this act still goes ahead on September 11, 2010, I, the undersigned, want to tell fellow muslims 'Sorry! Sorry! Sorry! This is a terrible thing.'
*Jesus isalso known by muslims as 'Isa Al-masih', peace be upon him.
Introduction:
This is an urgent petition written by a Christian who is deeply concerned about the horrendously insensitive and disrespectful plan of Dove World Outreach Centre, lead by pastor Terry Jones to institute September 11 as 'Burn a Qur'an Day', starting this year. This suggestion is very unwise and provocative. As a Christian solidarity which crosses denomination and country, we want to speak against this misguided act in a defiant "No! No! No!" See: http://www.youtube.com/watch?v=IS5AuRgeoAE&NR=1
Purpose:
Friends, this is a very urgent matter. This petition, although last minute, is a cry against the burning of the Qur'an in the name of 'Christian'. If you are a follower of Jesus and feel against burning of this, please sign it! After that, please pray that the burning on 9/11 by Dove World Outreach Centre is cancelled.
Why is this petition so serious? Pastor Terry Jones, leading the burning protest, needs to know that he is doing the name and followers of Jesus across the world a great dishonour. If his church is called 'World Outreach', then being at peace with fellow Muslims, let alone fellow Christians would be consistent and wise. This petition may not achieve what it's intended to, but at least it communicates to the Muslim world that we, as Christians, do NOT agree or condone what Pastor Terry Jones is doing. This act will not bring peace or dissuade people from becoming muslim. In fact, it will repel people from following Jesus, as they see how hateful his followers are! May this not happen!
After signing this petition, please send it onto to your Christian friends immediately. Also, please take a moment to pray to God, asking that he will not allow this terrible idea to go through.
Links