Petition Against Cobb County's Balanced Calendar
1557
people have signed this petition.
Add your name now!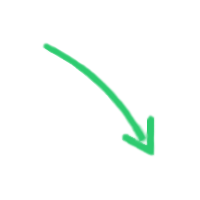 1557

people

have signed.

Add your voice!
Maxine K.
signed just now
Adam B.
signed just now
Please keep the petition LEGITIMATE...multiple and bogus signatures will be deleted!!!!!!!! *BE SURE TO ATTEND THE NEXT SCHOOL BOARD MEETING ON THURSDAY, DECEMBER 10TH AT 7:00 PM. WE WILL PRESENT THE PETITION AT THAT TIME!!! To The Cobb County School Board, We, the undersigned Cobb County Registered Voters, urge you to revisit the calendar options for the Cobb County Schools. The Balanced Calendar is NOT acceptable to us. This petition is to alert you to the growing dissent in Cobb County over the recent vote on the school calendar. Listen to us now or you will hear us loud and clear at the polls! First of all, we do NOT want our summers cut any shorter. Secondly, starting school during the hottest part of the year is not good for the students, the environment or the budget. Thirdly, we resent that our elected School Board officials made a decision that affects our quality of life in Cobb County without getting the input of those who live in Cobb County. Furthermore, not one shred of evidence has been presented to us, including a cost analysis, as to the benefits of a new calendar system or why the current calendar is no longer acceptable. And lastly, we are totally frustrated that you did not bother to give us a transition year in order to plan around the new calendar...camp deposits have already been paid and vacation plans have already been made. We are disappointed in our elected officials, especially the ones who ran on the platform that they would support a later start to the school year. We would love to know the motivation behind the change of heart! With Cobb County schools setting the example for education in the state of Georgia, surely we can figure out a calendar that supports our standards of excellence in education as well as offers our students, families and teachers the valued summer time off. Please do NOT jeopardize the reason people move to Cobb County. We urge you to reconsider the calendar options for the 2010-2011 school year. Thank you, The Concerned Citizens of Cobb County
Sponsor
The originator of this petition is Dr. Mitzi Schepps, a Cobb County resident and mother of 2 Cobb County students. This petition is a follow-up from the original petition that was started on Nov. 11, 2009 immediately after the vote. That original petition was an email based petition and had many logistical problems associated with it. While almost 450 household signatures were collected (representing almost 900 voters), there were many more that got stuck in cyber space and that's why the change was made to an online hosted petition. Hopefully now everyone's voice will be heard! Thank you all for your patience and your support!!!
Links
Make sure to attend the next School Board Meeting, held on Thursday, December 10th, 2009 at 7:00pm. The address is 514 Glover Street, Marietta, GA 30060