Against Ratification
23
people have signed this petition.
Add your name now!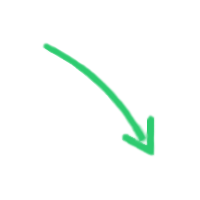 23

people

have signed.

Add your voice!
Maxine K.
signed just now
Adam B.
signed just now
As you know, our union has advised us to vote in favor of UW's latest contract. We believe this is a mistake, that UW has offered us a rotten deal, and that we have the upper hand in bargaining and should strike.
First, we think we've been offered a rotten deal. The terms of the proposed contract (1) haven't lowered our fees but instead offer a paltry $100 lump sum every year, (2) only marginally increase childcare subsidies, (3) and offer minuscule raises compared to wage increases secured in the previous contract. UW claims that these minuscule changes reflect their lack of funds, but we have strong reason to be suspicious of this claim, particularly since they've claimed this since the start of bargaining and have then made non-trivial financial concessions in our favor.
Second, we believe UW has resorted to intimidation of ASEs because they have a weak bargaining hand. Yesterday, the university sent an email to all ASEs prior to the end of bargaining demanding that ASEs affirm their opposition to a strike. As the union said in an email yesterday, this was a blatant attempt to gain the upper hand in bargaining. It was also, in our view, an indication that they are desperate to avoid a strike. This is further evidenced by the fact that UW conceded several important bargaining demands on the day prior to the strike--concessions on which there was no significant movement prior to yesterday.
Third, we believe that accepting the proposed contract would significantly weaken future bargaining by reifying the norms of an oppressive system. We'll have shown UW that we'll accept a weak offer and that their threats against striking were effective. At the very least, striking would clearly signal that we won't be bullied or manipulated and that an equitable process and contract is something we're willing to fight for. UW admins are relying on an "earn your lumps" justification for the exploitation of graduate students by reminding us that they, as former graduate students, also experienced financial hardship in graduate school. The insinuation is that submitting to abuse is a constitutive part of being a graduate student. We believe that flouting the norms of an oppressive system such as this is one of our most integral tools in affecting change. By striking, we fight to renegotiate what it means to be a graduate student, and we must do this not just for ourselves but for the dignity of future graduate students and other vulnerable employees at the university.
Fourth, we believe that we can achieve a better deal with a strike. We realize that striking is scary, not least of all because many of us will incur real hardships in the process. That said, work stoppage is the one significant power we have in any otherwise decisively imbalanced power relationship with UW. Their swiftness to return to the bargaining table after last month's one-day strike is evidence of their eagerness to capitulate in order to avoid significant work stoppage. A strike during finals week would force their hand.
We ask each of you to vote against the proposed contract and for a better deal, and to encourage others to do the same. Thank you!