AGAINST PRIVATIZATION OF COMMUNAL LAND = BATACANG
98
signers.
Add your name now!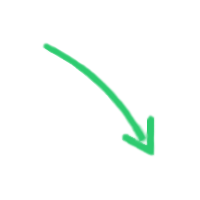 98

signers.

Almost there!

Add your voice!
Maxine K.
signed just now
Adam B.
signed just now
TO :DENR
CAR REGIONAL OFFICE
BAGUIO CITY
JANUARY 26, 2015

PETITION AGAINST PRIVATIZATION OF COMMUNAL LAND = BATACANG
WE, DATANIANS AROUND THE WORLD, INCLUDING OUR OWN PEOPLE OF DATA, OUR FRIENDS AND SUPPORTERS, HEREBY PETITION AGAINST THE PRIVATIZATION OF OUR BELOVED BATACANG BY AN INDIVIDUAL. BATACANG HAD BEEN USED SINCE LONG TIME AGO UNTIL NOW AS THE PICNIC GROUND FOR DATANIANS AND FRIENDS DURING BARANGAY FIESTA, DACO HOME COMING AND OTHER OCCASIONS. THIS VERY IMPORTANT PLACE WAS PROVIDED BY OUR ALMIGHTY GOD FOR THE PEOPLE OF DATA AS THE SOURCE OF THEIR LIVELIHOOD DURING THE EARLY DAYS. THIS PLACE IS WELL KNOWN AS A PUBLIC LAND OWNED BY THE WHOLE COMMUNITY OF DATA SINCE TIME IMMEMORIAL. MOST PEOPLE OF DATA USED THIS BATACANG AS THEIR PASTURE LAND AND RECREATIONAL PLACE FOR CHILDREN AND ADULT DURING SUMMER TIME. BATACANG IS CONSIDERED A TREASURE TO EVERY DATANIANS YOUNG AND OLD. WE DON'T WANT TO LOSE THIS COMMUNAL PROPERTY.
WE, DATANIANS ARE SADDENED AND ASTONISHED TO LEARNED THAT AN INDIVIDUAL TOOK THE ACTION OF BULDOZING THE SAID BATACANG DESTROYING THE COMMUNAL PARK OF DATA. THE POSSESSION OF THE LAND BY SOMEONE IS NOT ACCEPTABLE TO ALL DATANIANS, FRIENDS AND SUPPORTERS.
WE , PETITIONERS OBJECT THE CONTINUANCE OF BULDOZING BATACANG AS WELL AS TO REVOKE THE TAX DECLARATION OF BATACANG.
ALL DATANIANS, FRIENDS AND SUPPORTERS APPEAL AND PLEA TO YOU DENR TO CONSIDER OUR PETITION AGAINST THE PRIVATIZATION OF THE SAID COMMUNAL PROPERTY, BATACANG. PETITIONERS RELY ON YOUR GOOD JUDGEMENT AND ACCEPTABLE DECISION. WE KNOW THAT "YOU" DENR ARE RESPONSIBLE FOR THE PROTECTION OF LIFE AND PROPERTY OF THE CITIZENS.
THANK YOU AND GOD BLESS YOU ALL!
SIGNED:GERMIE MOYAEN OFO-OB
ADMIN, DATANIANS AROUND THE WORLD