AGAINST 2NE1'S DISBANDMENT. JUSTICE FOR 2NE1.
3141
signers.
Add your name now!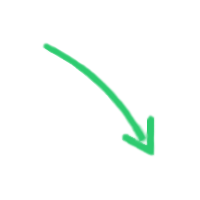 3141

signers.

Almost there!

Add your voice!
Maxine K.
signed just now
Adam B.
signed just now
So we were promised that we will get 2NE1 and we waited blindly for almost 3 years just to get the news that they disbanded? With No explanation whatsoever. This is unfair on our part when we waited with lotalty for so many years. We BJs want a final album or single to let 2NE1 fully go. Release a last album or song because we were promised and we deserve it. It hurts that we were played like this. For the sake of us who waited with loyalty for our girls, thats the last thing that can be given to us. Lets talk fair and square YG, you can't play fans like that. People who want 2NE1, a last album/single will sign this petition. 2NE1's potential was wasted. During these 7 years they have only 2 mini and 2 full albums which is unfair. They barely got promotions. For the sake of 2NE1 and blackjacks, thats the least YG can do. End this clearly fair and square. Give us what we deserve. Give us 2NE1.
[KOREAN]
우리는 2NE1을 얻을 것이라는 약속을 받았고, 해산 된 소식을 얻기 위해 거의 3 년 동안 맹목적으로 기다렸는거 아닙니다.아무 설명없습니다.우리가 오랜 세월 컴백을 기다렸을 때 이것은 불공평합니다. 우리는 BJ가 2NE1이 완전히 나가게하는 최종 앨범 또는 싱글을 원합니다. 우리가 약속을 받았기 때문에 마지막 앨범이나 노래를 놓을 수 있습니다. 우리 투애니원 위해 충성심을 가지고 기다렸던 우리를 위해서, 우리에게 주어질 수있는 마지막 것은 이것입니다. 공정하고 정연하게 이야기해주세요.YG, 당신은 그런 팬을 만날 수 없습니다.마지막 앨범 / 싱글 인 2NE1을 원하는 사람들은이 청원서에 서명 해주세요.2NE1의 잠재력은 낭비되었습니다. 이 7 년 동안 그들은 불공평 한 2 개의 미니 앨범과 2 개의 앨범밖에 없습니다. 그들은 간신히 판촉을 받았다. 2NE1과 블랙 잭을 위해서, 최소한 YG가 할 수있는 것. 이걸 명확하고 공정하게 마무리하십시오. 우리가받을만한 것을 .....2NE1컴백 해체취소하세요.

[JAPANESE]
私たちは、2NE1を得ることの約束を受け、解散されたニュースを得るために、ほぼ3年の間に、盲目的に待っていたわけではありません。何の説明もありません。私たちが長年カムバックを待っていたときに、これは不公平です。私たちは、BJが2NE1が完全に出ている最終的なアルバムやシングルを望んでいます。私たちは約束を受けたため、最後のアルバムや曲を聞く権利があると思います。私たちの女の子のために忠誠心を持って待っていた私たちのために、私たちに与えることができる最後のことは、これです。公正かつ整然と話しましょう。 YG、あなたはそのようなファンを満たすことができない。最後のアルバム/シングルの発表、2NE1を解散撤回をしたい人は、この請願書に署名するして下さい。 2NE1の可能性は、無駄ではありません。この7年の間に、彼らは不公平にも2つのミニアルバムと2つのアルバムだけしか持っていません。彼らはようやくプロモーションを受けた。 2NE1とブラックジャックのために、少なくともYGができること。これを明確かつ公正に仕上げてください。私たちが受けるに値することを与えます。 2NE1を返して下さい。