[AFK Arena] Re-open Advancement Rewards
135
people have signed this petition.
Add your name now!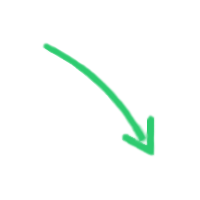 135

people

have signed.

Add your voice!
Maxine K.
signed just now
Adam B.
signed just now
AFK Arena is an interesting game, which brings lots of fun and joy to players. This leads to more than 10 million downloads on AppStore and Play store, along with a strong fan base across multiple platforms: Facebook, Reddit, Discord, Twitter, Instagram, etc.

Lilith Games, the game developer, is quite supportive with the players, and frequently update their games based on feedbacks from the community. However, there are some popular suggestions from players that the developer should pay more attention to. One of them is to "Re-open Advancement Rewards pack to players who missed it"
Advancement rewards pack is a $19.99 package that rewards diamonds for every 2 passed chapters in the game. The total value is 45,000 diamonds and considered as the best value package in the game. However, the package is only purchasable in the first 14 days of account creation and it is impossible to re-activate it afterwards. Many players, who have decided to stick with the game, missed the chance to purchase this package since the deadline was over. This leads to loss in both developer's income and gamer's progression. Lots of feedbacks have been brought to Lilith Customer service team to bring back the Advancement rewards package, but there have not been any changes/ official feedbacks for months.
This petition is created to gather signatures from players who always want to improve the game. Together, we can speak out our strong voice and let Lilith, the developer, officially consider this suggestion.
There are many reasons that Lilith should re-open the Advancement rewards package:
1) This is a win-win for both developer and players
Regarding developer, When the package is re-opened, there will be a large number of players considering and buying the pack because the value to money is enormous compared to other offers in the game. This will lead to extra income to the developer. Let's say there 10,000 players purchase the packages, this will generate approximately 200,000 USD extra revenue. A considerable number.
Regarding players, 45,000 diamonds is also an enormous number of gems in the game, which can help them purchase plenty of in-game stuffs. As the game offers more and more items, this amount of diamonds will help players jump in their progression. Seeing the character well progressed will make the players satisfied and stayed longer with the game. This, in turn, will create potential leads, and more revenue to the developer in the future.
2) This makes the game fairer for everyone
Many players are unable to purchase the first 14 days of account creation due to external reasons (unable to make payment on AppStore/Play Store; inactivated credit card, etc.). Others cannot decide to invest in the current account or not because 14 days is still early game and too short to evaluate if the current rooster good enough to keep or start over. AFK Arena is a rolling game, and the team depends lot on hero pull, which makes it difficult to see if an account worth to continue. And others, especially medium-paid players, needs more time to decide to stay with the game, and to invest $20 (which is also a considerable) into it. 14 days is quite short compared to 4-5 months playing now.
Reactivating the Advancement package will let these players compensate the gaps of beginning game. This makes the game more fun and equal and leads players to stay longer with the game. Please be noted that, the more player (both free and paid) stays, the longer the game is alive, and developer will gain benefits from this.
3) This proves Lilith listens to players' voice
Many says that the developer does not pay enough attention to their suggestion and feedbacks. By fulfilling one of the most wanted suggestions, Lilith can show that they are one of the best game developers, who acts for players' benefits. This will expand their reputation to a larger community as well as boost their current and future products.
Thank you for your time reading the petition. I do hope that you will join and be a part of our voice. Let's share this petition to other players and ones who are interested in.
Best regards,