Affirmation of Rev. Charlene Han Powell and AAPI at First Pres Berkeley
195
signers.
Add your name now!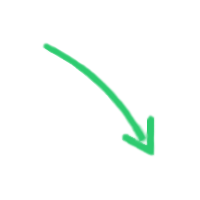 195

signers.

Almost there!

Add your voice!
Maxine K.
signed just now
Adam B.
signed just now
Dear Rev. Charlene Han Powell,
We, the congregation of First Presbyterian Church of Berkeley, have heard your prophetic declaration that the tragic shooting on Tuesday, March 16, 2021, in Atlanta, Georgia, resulting in the death of six Asian women, was an act of racism, sexism, misogyny, and bigotry, and in response, we say, yes. We recognize that this tragedy was not an isolated incident but rather part of a historical pattern of both anti-Asian hatred and racism and also the fetishization of Asian women. These patterns are demonstrative of the roots of white male supremacy that are dug down deep into the foundations of this country. When the white male shooter said his intentions were not motivated by racism but "sex addiction," we recognize that the objectification of Asian women is a manifestation of both racism and sexism.
Rev. Charlene Han Powell, we are so grateful for the wisdom and strength in your response to this tragedy. And we also recognize the great weight you carry as both a Korean-American woman and as the newly installed pastor of a predominantly and historically white church. We want to rally around you as you occupy these two roles as our pastor who leads us and also as our sister in Christ as you lament this tragedy and tend to your own trauma. We are so grateful for you, for who you are, and for the way you are leading us to more fully embody God's work in the world. We hope to be a people who are loving and welcoming, where all people, specifically women and people of color, know that they fully belong. We want you to know that you belong at First Pres and that we desire to respect you as our Senior Pastor. And, we apologize for the times we have not shown you that hospitality because you are a woman, because you are Korean-American, because you are not a white male.
To every Asian, Asian-American, and Pacific Islander, both at First Presbyterian Church of Berkeley and globally, we confess the ways in which we have sinned against you. We have not affirmed God's image in you. We have expected and required you to assimilate to whiteness having you in our communal spaces but not listening to your voices and experiences. We have appropriated your cultures. We have not raised our children to respect you by perpetuating harmful and negative stereotypes. We have gaslighted you making you feel personally responsible for your struggles in a system weighted against you. We have spoken over you in church, in meetings, in casual conversations. We have not learned your various individual and national histories. We have perpetuated the myth of the model minority. We have negated your individuality assuming all AAPI share the same experience and culture. We have objectified your bodies. We have ignored you and your calls for justice. We can do better. We must do better. We ask that you accept our apology and pray for our healing.
We affirm that you, every Asian, Asian-American, and Pacific Islander, are made in the image of God. We affirm that God loves you, cherishes you, and rejoices over you. We also affirm that God weeps with you in your suffering caused by racism, sexism, and xenophobia and that God also stands with you in solidarity. To these truths, we dedicate ourselves. We dedicate ourselves to embody these truths and confess when we may fail.
Sincerely,
The congregants of First Presbyterian Church of Berkeley
We invite you as the congregation of First Presbyterian Church of Berkeley to add your signatures to this letter of affirmation. Please share this letter with fellow congregants and please do not post in public. Also, please disregard any donation requests.