We are in favour of AFC Bournemouth developing The Seward Stadium
1514
people have signed this petition.
Add your name now!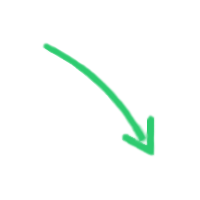 1514

people

have signed.

Add your voice!
Maxine K.
signed just now
Adam B.
signed just now
Article from the official AFC Bournemouth website regarding a secured lease at the south end of the stadium- http://www.afcb.co.uk/page/NewsDetail/0,,10324~2460272,00.html
Training pitches proposals explained (Daily Echo 24/11/11) -
You can also click on "Signatures" near the top of this page to view the number of those in favour as well as many comments giving positive feedback on the plans.
Please sign this petition if you're in favour of AFC Bournemouth being granted permission by Bournemouth Borough Council to erect the new South Stand and training facilities. This petition will be forwarded on to Bournemouth Borough Council and local MP's on Wednesday 30th November 2011 at midday. Currently, over 500 signatures against the development have been submitted, but in order for AFC Bournemouth to progress and make the transition from League One to the Championship, the club require a stadium exceeding a seating capacity of 10,500. We need at least 20 signatures per day to get past the five hundred against the proposed development, but we would love for there to be over 2,000 as more signatures against the club erecting a new stand could be submitted in this time.
Along with erecting the new South Stand will be training facilities on a derelict area of Kings Park between the stadium and the athletics ground. This area has been earmarked for the club's new training pitches which will allow the senior, youth and ladies teams to train on as well as for local school children in the area to use, often for free at community based activity events. In the future, the club can rent out the pitches and training facilities to other sports teams adding another revenue stream. Everyone can benefit from turning a sheet of concrete into a "field of dreams".
Maximising potential profits is a must. It's all good and well being able to fill a stadium, but the difference between a 10,500 capacity stadium and a 15,000 capacity stadium could be as much as £76,500 (based on a full stadium, additional 4,500 seats @ average of £17 per ticket). With teams such as Southampton, Brighton, West Ham, Portsmouth, Cardiff, Reading and Leeds, if AFC Bournemouth managed to secure promotion to the Championship, it is likely that matches against the aforementioned teams currently in the Championship would be close to, if not, a sell out crowd at Dean Court. That's over £500,000 additional income over the season. On top of this, a growth in sales of merchandise, match day programmes and refreshments. Not only with the additional income through more seats becoming available for more high-profile fixtures, the club has will have the opportunity to generate revenue through the facilities proposed to be catered for within the new fourth stand. These include a hotel, spa and offices. Visiting teams and fans would be able to use the hotel, as well as tourists, holiday makers and travelling business people. The club also has the opportunity to sell more advertising space than what the current undeveloped land for the fourth stand is able to offer. Pitch-facing and crowd-facing boards, the top of the stand, back of the stand, sides of the stand and even allowing fans (of businesses) to purchase a step in the new South Stand. Advertising space when sold at a Championship club far exceeds the price for a League One club. There is more televised Championship matches and extended highlights, thus allowing more airtime that advertisement in certain areas of the ground (in camera view) will be shown for. Even local businesses can attract more customers through their brand being broadcast nationally. One thing that hasn't really been made aware of is the amount of job vacancies this development could make available. Perhaps 15 match day catering staff, many of those positions being taken by students who cannot work a typical 9-5 job and need a little extra income to support them whilst still in education. The club would also require more stewards to ensure the crowds are safe and to help minimise the risk of injury or fatalities. Up to 30 jobs, both full and part-time, could be created through having a hotel as it's a 24-hour business. Hotel Managers, Receptionists, Commercial and Marketing, Accounts, Chambermaids, Porters, Chefs, Waiters/Waitresses, Maintenance, Entertainment etc. The current state of the world's finances and the number of people currently out of work or facing redundancy every day, this development can help many unemployed get themselves back on the employment ladder.
Thank you for the time taken to read this petition and hope you will see the positives in AFC Bournemouth's proposed plans.
Up the Cherries!
Follow us on Twitter - @AFCBSouthStand
Like us on Facebook - www.facebook.com/AFCBSouthStand
Links