The Petition against equestrian sport
1138
signers.
Add your name now!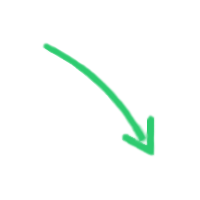 1138

signers.

Almost there!

Add your voice!
Maxine K.
signed just now
Adam B.
signed just now
Currently Nevzorov Haute Ecole Research Centre has the unquestionable evidence of the equestrian sport's cruelty.

We are ready to bring on a highest level a conclusive accusation against equestrianism, races and other horse-torturing activities.
Also we think it is legally acceptable to claim moral damage which is caused to children, who's mental health is endangered while participating in "sport activities" which considers the cruel treatment of a living being to be normal. The above is pertinent to the audience which is unsuspicious of the real nature of equestrian sport, races and other human entertainment which include horses.

We bear in mind the extent of the problem: we understand that the equestrian industry will use any means possible to defend its financial interests. Also we understand that we can withstand and win the fight only when we close our ranks. We need your aid - the aid of the sane and the intelligent people.
Let us together stop the lies and the rampancy of the legalized cruelty.
Let us mark the 21st century with the prohibition of such a shameful sport as equestrianism.
Let us exclude "Equestrianism" from the Olympic Games.

You can not ignore the public opinion nowadays. Internet connects people all over the world. Through the efforts of the publicity the use of the wild animals in circuses was banned in the USA. The horse slaughterhouses were also closed there. In Australia the horse races were banned at the Victoria race track. All of these happened because of the unity and bravery of the people who are ready to make a stand against the deadly machine of equestrianism.
And this is just the beginning.
Nevzorov Haute Ecole and Nevzorov Horse Revolution opposes a system of equestrianism itself - a system the essence of which is cruelty and money making by using a defenseless creatures.
Nevzorov Haute Ecole does not fight for the easing of rules of equestrian sport, neither it fights for the exchange of a bitted bridles for the bitless ones. Nevzorov Haute Ecole does not support half measures: the ban of the whips or the stiffening of the penalty scheme or against "Rollkur".
Nevzorov Haute Ecole does not ask for donations. We need only your voice.
Sign the petition and ask your friends and relatives to do the same. Make your own contribution in the fight for the civilized society.
Say NO to legalized violence.
You can find the full details on harm done to horses and humans in equestrianism in our resources.
http://www.nevzorovhauteecole.com/
http://www.youtube.com/nevzorovhauteecole/

Links