basic health and low income
61
people have signed this petition.
Add your name now!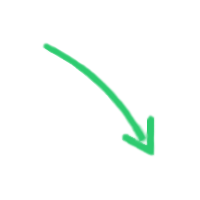 61

people

have signed.

Add your voice!
Maxine K.
signed just now
Adam B.
signed just now
WE BELIEVE THAT: The provincial government should Provide basic health (prescription drugs and vision care) and dental coverage to low-income workers. WHY ARE WE DOING THIS Everyone should have access to basic necessities (food, clothing, shelter, and personal hygiene) through an appropriate mix of personal resources (including earnings from work), insured services (e.g., health), income security, and other supports (e.g., access to affordable housing and quality childcare). *The Toronto City Summit Alliance (TCSA) and St. Christopher House (St. Chris) launched the Task Force on Modernizing Income Security for Working-Age Adults (MISWAA) to address the urgent need to reform income security policies. The Task Force considered the key issues in income security for working-age adults by identifying problems with the way programs have been structured, while calling attention to the erosion of payments or benefits. The goals of the reforms that the Task Force is proposing are: • To improve the financial security of all working-age adults living in low income, ideally outside the stigmatizing welfare system. • To remove barriers and improve supports to assist people in moving from social assistance to paid employment, and • To ensure that those working full-time full-year are financially better off working and have an adequate standard of living. The Task Force's community consultations have repeatedly reported that the biggest barriers to making the transition form social assistance to work includes loss of health and dental benefits and inadequate dental coverage for adults on social assistance. The cost of replacing lost health benefits would be unaffordable for many, as low-wage work typically does not provide for health coverage. Dental coverage for adults is more problematic as Ontario Works provides only emergency treatment (e.g., extraction) for adults. Basic restoration and cosmetic dental services would be very helpful in making those with poor dental health more employable for the simple reason that the vast majority of workplaces require a minimum standard of appearance for all employees. The Ontario government has taken a positive step in extending current basic health and dental coverage for six months, with the potential for a six-month extension, for social assistance recipients leaving social assistance for work. But that only helps people who receive social assistance. It does not help low-income people who are working, and who can't afford to get their children's teeth fixed or who are reducing the family food budget to pay for medicines. It also does not solve the problem of inadequate dental coverage for adults. In addition, the existing system for delivering dental services for Ontario Works (children) and ODSP recipients could be used to deliver dental services to adults receiving Ontario Works and low-income workers. Dental services can be made very specific and capped, making it possible to set the cost of a program at an affordable level and to contain it.
Sponsor
As nursing students, we have a passion to address issues of inequality and injustice. Working-Age adults who are living off low-income should be able to receive basic health care regardless of if they are receiving social services for support, due to factors such as number of children in the home, whether it is a single parent household, etc.
Links
www.torontoalliance.ca www.incomesecurity.org ww.stchrishouse.org