Adrian College Alumni Letter to Save the Humanities
803
people have signed this petition.
Add your name now!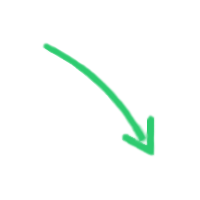 803

people

have signed.

Add your voice!
Maxine K.
signed just now
Adam B.
signed just now
August 28, 2020
110 S Madison St
Adrian, MI 49221
Esteemed Board of Trustees of Adrian College, President Jeffrey Docking, and Distinguished members of the Adrian College leadership team:
It has come to our attention that Adrian College has begun the process of removing professors and foundational departments within our college. We have been made aware that our nationally recognized CORE department and its professors have already been terminated. As well, we understand the college intends to eliminate the departments and professors of Theatre, Religion and Philosophy, History, and Japanese (and potentially others). We find these decisions to be disheartening and disconcerting, however, we recognize that we are not privy to all of the processes and details that led to these decisions. Nonetheless, we have been shaken at our core with this information, and we are intent on doing our part to ensure that the integrity of Adrian College is maintained, restored where it needs to be, and heightened where it can be. In this letter, we outline our perspective, forward a list of solutions to the problems as we understand them, and request that these decisions be reversed. We sincerely appreciate your attention to this matter, and we hope this letter serves to initiate subsequent, solutions-oriented dialogue.
Thus, we have coalesced as a body of concerned alumni to formulate a number of solutions to what we understand are the problems informing these decisions. We hope you understand our intent with this letter is to continue serving and strengthening not only the Adrian College community, but the mission of liberal arts education writ large. After all, each one of us has come to embody the mantra that a Bulldog never gives up. While these are trying times, we firmly believe that Adrian College can continue to be an example for small, liberal arts colleges around the world.
We have authored this letter because these decisions affect our entire legacy. We are unendingly troubled by the lasting, negative impact that these terminations will have on the current students, staff, and faculty. We are gravely concerned, as well, on how we will be affected as a vibrant, diverse, and flourishing body of alumni. Our livelihoods and the well-being of our families rest upon the reputation and legacy of Adrian College. We all decided to pursue a liberal arts education at Adrian College for a reason. We continue to hold the Adrian College torch everywhere we go. That torch grows dim if Adrian College becomes something less than a rigorous liberal arts institution. Adrian College has accumulated a great deal of social capital over the years, and we stand to lose that with this regression. It means something to be an Adrian College Bulldog, and we fear these decisions will negatively impact the reputation we have all so fervently worked to build.
We begin with the consolation that we understand colleges and universities across the country are faced with financial instability. Decreases in education funding, decreases in student populations, an increasing competition among post-secondary institutions, and an array of other issues are making it difficult to maintain financial security. We do not take these conditions lightly. We know the difficulties we are facing are not unique to Adrian College. We recognize that as much as we would like a different world, costs of operation must be balanced by income, and when it is not, difficult decisions have to be made. We know that institutions become inoperable when they are not fiscally responsible.
Conversely, however, we firmly believe that education is more than a mere product, and is not akin to the tangible outputs of most of the rest of our economy. Education institutions like Adrian College must remain fiscally responsible, but must they be wholly driven by fiscal responsibility? We certainly hope not. In order for academia, and thus society, to progress, we must recognize it is supported by ethics far stronger than the lines of an accounting ledger. Academia is driven by the human spirit. As a greater group of people, we thrive upon our innate curiosity, and we desire to make our lives, the lives of others, and the well-being of our planet, better. The mission of academia, both in research and in pedagogy, must be resoundingly rooted in this curiosity of the human condition and the labor for a better tomorrow. Fiscal solvency, albeit important, must remain secondary to this. Too many academic institutions across the world are yielding their greater missions to a lesser, financial mission akin to corporatized profit schemes. We firmly attest that Adrian College must not fold to the temporary superficiality of dollar driven analytics. We must strive for a higher purpose. Given this hierarchy of ethics, we contend that the greater mission of the institution must be protected even when more pragmatic concerns threaten their existence. In these times, we strongly request Adrian College realize that if the liberal arts are not being served by the present fiscal plan, then the fiscal plan must be altered, rather than the liberal arts mission. To do otherwise would be to the detriment of Adrian College's mission, to the liberal arts tradition, and to the progression of human society as a whole. Cutting vital programs from the curriculum is counterintuitive to the above hierarchy of ethics, and we contend that through a reconceptualization of the financial plans, the liberal arts tradition can be not only upheld, but strengthened.
Thus, the decisions to eliminate the departments of CORE, Religion and Philosophy, Theatre, Japanese, and History (and potentially others) are counterproductive to the mission of Adrian College, academia writ large, and the values of liberal arts education. This is especially unsettling because these departments serve as some of the strongest foundations of the liberal arts. Academic fields of study envelop, embody, and engage in longstanding, ongoing discourse surrounding the core of our existence. Every field of study has a vibrant history of research and pedagogy debating not only the most challenging of ontological, epistemological, and axiological questions, but also the practical applications thereof. The conversations within these fields of study have been occurring for thousands of years, and frankly, we are appalled by the idea that our voices, the voices of our professors, and the voices of our students would be removed from these vital, ongoing conversations.
We wish not to imagine a world where an academic institution with respect for its traditions and its mission could relegate itself to measuring its impact solely on numerical metrics. Certainly these metrics have value, but are they the ends that justify all means? At their core, liberal arts schools should be averse to the removal of any program. Curriculum diversity drives our mission, and has immeasurable value to the students it serves. If anything, schools like Adrian College should be looking to add programs. How can our curriculum become more diverse? How can we adapt with the times while firmly upholding our values and history? The programs we intend to eliminate are pillars of the liberal arts education, and should be maintained regardless of metrics. As it is, there are few classes that challenge our intellectual capacities and foster critical thinking like Philosophy. Performative arts, like that of Theatre, are a quintessential component of our society as we learn to express ourselves, and dare we say pay homage to the historic Downs Hall. The cultural and societal values we learn from classes in History, foreign languages like Japanese, and Religion are irreplaceable. What good is Adrian College with a reduced scope? Simply put, as a dedicated body of alumni, we cannot sit idly by and allow Adrian College to become a shell of itself, consigned to a corporate-style, cookie-cutter education. We all took courses in these departments and with these professors, and we cannot emphasize enough the impact they have had on establishing who we are as some of the most responsible, ethical, engaged citizens of our broader society.
The entire Adrian College community deserves better than these decisions.
Given the ethics that drive Adrian College, we assume that these decisions were made with the best intentions and absent of personal vendettas. We know that it is not uncommon for college administrations to present cataclysmic scenarios as a covert bargaining strategy. In these situations, college administrations often threaten their schools with major cuts as a means to prepare their respective communities for the smaller cuts they actually want to make, which in turn is welcomed as an acceptable alternative to the initially proposed cuts. Given the stress this strategy would place on members of our Bulldog family, we find this to be an unprincipled, unethical approach to fiscal responsibility. Resolutely, we request that Adrian College never stoop to such practices. We are making no assumptions that such strategies exist at Adrian College, but we sincerely hope this is not the intention of the administration. We have no interest in further compromising any members or departments of our beloved alma mater. Therefore, we are intent on creating solutions in concert with the administration in order to maintain, and even grow, our liberal arts curriculum.
We also assume, thusly, that the Board of Trustees, President Docking, and the leadership team at Adrian College would be willing to reverse course if alternate suggestions allowed for the viability of these departments, and our collective tradition. Below, we have outlined some of our ideas in an attempt to mitigate these cuts. As Adrian College community members who firmly uphold all that Adrian College has taught us, we contend there are always solutions if we think critically and creatively. We understand that the primary reasons for these cuts are fiscal in nature, and are based on metrics that include number of professors, number of majors, and the associated costs of maintaining department budgets and facilities. We do not believe that any department at a liberal arts institution can be considered "underperforming," however, given the financial constraints, we hope these suggestions, at the very least, generate an idea that affords us the ability to continue enjoying an Adrian College curriculum of the utmost diversity.
Below are the problems areas as we understand them, as well and our proposed solutions.
1. We understand this is predominantly a concern about the number of majors within a department in relation to the requisite financial burden. Rather than cut these departments, we request that these departments are promoted more strongly. We assume that if the enrollment in the college remained unchanged, but the majors were more evenly distributed, we would not be having this discussion. Given our understanding of the decision-making processes, if these departments had more majors, they would be considered more viable. Have we tried marketing these programs more to first and second year students? This can be difficult given the external pressures that students face when choosing a major. Although we know that the liberal arts education prepares us for a broad range of employment options while producing sound, diverse, critical thinkers, we are aware that college students regularly get asked "what career can you get with that degree?" As sad as this perspective is, it remains our reality. Given then the difficulty in students singularly choosing "only" a Philosophy and Religion/History/Theatre/Japanese major, how might we incentivize them to enroll as dual majors? For instance a dual major in Philosophy and Communication sets up a student to be an excellent candidate for any public policy or media position after graduation given their knowledge of ethics and mediated human interaction. Or, how might a dual major in History and Political Science be suited for any role in the government sector? Could we create some defined, dual major tracks which would not only boost enrollment in the departments in question, but also show the utility of these majors? In doing so, we could incentivize the students to adopt these tracks by offering a graduation distinction, and/or through other means. If dual majors can graduate with distinctive, outlined honors for pursuing defined dual major programs with a liberal arts mission, we believe it would motivate enough students to adopt these plans. As well, what other perspectives can we integrate in order to grow these departments in question? In what ways could we encourage students to minor in these departments in order to graduate with similar distinctions? How might we restructure the college curriculum requirements to channel students through courses in these departments in order to see fuller classrooms? Through these initiatives, we know our students would be well-equipped for their futures, and the departments in question would see boosted enrollment.
2. If the financial feasibility of these departments is unstable because they exist on their own islands, is it possible to merge departments, so that individual departments may be dismantled, but the professors can maintain employment? For instance, could we establish a department of "Liberal Arts" or "Humanities" where the curricula of Philosophy and Religion, History, and Theatre could all be housed together? Or perhaps Theatre could join with Music and become the department of "Performing Arts." This would reduce overhead costs while allowing for the outstanding professors who are facing unemployment to remain a vital part of the Adrian College community. Professors from these departments could maintain the liberal arts curricula with their introductory courses, but as members of conglomerate departments, they could have more flexibility to offer important, contemporarily relevant special topics courses because they would not be strictly tied to the curriculum trajectory of a more formal, singular department. This would solve some of the issues with the enrollment metrics, reduce overhead costs, and maintain the liberal arts mission of Adrian College while keeping these amazing professors on campus.
3. We have seen how athletic teams can boost school enrollment. Could we take the same approach with recruitment strategies through the creation of some academic "teams?" We recruit high school athletes to join our programs, could we recruit high school students to join our academic teams and majors? For instance, establishing a speech and forensics team would bring in majors interested in Performative Arts and Philosophy. Our Theatre program could become a traveling production that puts on performances on stages and at festivals around the world, like at the Kennedy Center American College Theater Festival, if we recruit excellent actors. The Theatre department could also join forces with the Communication department and the Adrian International Film Festival to drive a film culture in our community, where student actors are linked with film and production professionals. As well, Adrian College has hosted academic conferences before; what is to stop us from hosting the reputable undergraduate History conferences, both regional and national? If we recruit students serious about the study of History, center events around things like National History Day, and utilize our relationship with Phi Alpha Theta, we can foster a department of History with a reputation of highest esteem. Adrian College could then become the destination for niche academic conferences that draw the interest, and income, from people across the country. How could we further foster cultural immersion programs for students interested in Japanese considering our Sister City relationship with Moriyama? How might we boost international enrollment through these relationships? More broadly, with each department you are proposing to cut, how could we reverse that narrative by constructing a "team" that can be used for recruiting purposes?
4. We realize that gift giving is not a long term solution. However, as a temporary measure, we are willing to create a fundraising campaign to maintain these departments in the interim while we assemble a task force to more sufficiently address these concerns. We are offering the possibility of a "Humanities Fund" which could be used to ensure that these departments remain stable. We can approach this suggestion in multiple ways. One way is to establish a temporary, emergency fund to keep these departments alive for the next year or two. This will give the administration enough time to assist in creating a formal fundraising campaign, or develop some other financial strategy, which will save these departments and the liberal arts mission in the long term. Obviously, we can also attract larger donors who are willing to contribute the funds to maintain our liberal arts core. These measures will afford the task force enough time to consider other solutions, restructures, and metrics. Given how successful this administration has been at raising funds for facilities across campus, we believe the greater Adrian College community would respond positively to such a campaign. In the interim, we can form a grassroots, alumni fundraising campaign to keep the departments open through money specifically designated for that purpose. Simply inform us on dollars necessary and how that money will be spent, and we will raise the funds. For what it is worth, we are already a group of alumni 2000 strong after only a few days since receiving this news. If each member of our community contributed one hundred dollars, we would have $200,000 toward this fund. Some of us may be able to give more, and some of us may not be in a position to give. Regardless, we know that together, and with the help of future members, we could achieve a fund sizeable enough to maintain these departments at least in the short term while we collectively develop a long term plan.
5. This may seem counterintuitive, but it is possible these departments are "underperforming" due to a lack of attention. An influx of resources will drive interest. When the pillars of a strong institution are in need of attention, we have two options. We can remove those pillars, and jeopardize the structural integrity of the institution, or we can reinforce those pillars. To that end, rather than cut departments and faculty, add them. Yes, add faculty. We've done it with athletic programs, and we wish not to disparage those. It is likely that the departments in question and those who work within them have been far too long neglected and stressed. They do not have the resources or the people to ensure their departments run smoothly, let alone find time to market themselves to students who may not yet realize the value of a Theatre or Philosophy class because they've been driven by society to Business or Biology (both incredibly valuable to our institution). We think you would be amazed at the growth of these departments if you invested more time and energy in them, rather than let them wither.
6. In times of crisis or financial instability, it is common for leaders of organizations to make sacrifices. For instance, President M. Roy Wilson of our neighboring Wayne State University has taken a significant pay cut given the struggles they are facing with Covid-19. Records show that President Docking makes approximately one million dollars annually. Research also shows that President Docking's salary is well above presidential salaries at similar institutions, and even larger than those of the major universities in the state of Michigan. We are not here to argue the merits of President Docking's salary, and we do not know if he has already exercised the option of taking a reduced salary. Our read of the numbers indicates that even a brief, appropriate reduction of salary would help offset the costs of these departments. This would also give us some time to develop long term solutions to ensure this pay cut is only temporary. Strong leaders lead by example and make strong sacrifices for the sake of their institutions. We see this as an excellent opportunity for President Docking to rise up in defense of Adrian College's mission and its liberal arts tradition.
7. We could also partner with regional colleges and universities to advertise courses within the departments we are proposing cutting. It is no secret that academic institutions across the board are struggling with comparable setbacks. In fact, many cuts similar to these have been made at institutions around the country. Rather than follow "the pack" and cut our departments, let's market these classes to regional institutions as transfer credits. Why not be the beacon of liberal arts and attract students who need credits in these departments? Perhaps, for instance, we inquire with the other institutions that have cut their programs, and offer a partnership with them so that their students can take Adrian College courses from these departments, in order to fulfill their graduation requirements, which would in turn boost the utility for these classes. This could be especially beneficial for institutions that receive heavy transfers from community colleges, or who want to maintain their liberal arts missions but are not as well-equipped to do so. Even if Adrian College received just a portion of the normal tuition for these courses, it would still help offset the costs because there would be more students in each class, and a growing need for more classes from the departments in question. We could advertise ourselves to students and institutions as the place to fulfill their liberal arts curriculum, while drawing money from that process. This would further bolster Adrian College as the pinnacle of the liberal arts tradition.
8. We have been made aware that the student retention rate of our alma mater is presently rather abysmal in comparison to other institutions. We understand, for instance, that fewer than 40% of our students graduate in six years, let alone four. As alumni, we are deeply concerned about these numbers. It seems apparent that we need to spend some of our resources on retaining the students that we are so great at attracting. A low retention rate potentially indicates a number of disconcerting things, including among others, overstrained faculty and departments, a weakened institutional core propped up by an alluring façade, and a lack of initiatives addressing student success. As well, we are not convinced that corporatized options like the RIZE Initiative are the answer. We are troubled by the knowledge that low retention rates are potentially being addressed by outsourcing. We are adamant that we adopt solutions that strengthen our institution. We understand that retention rates will never approach 100%, and nor should they. College is difficult, and it should remain as such. However, considering the cost of tuition, we all know that even a nominal boost in student retention will easily eliminate our financial burdens. We suggest strengthening the core of advisors within the Academic Services department and implementing strategies that will increase student retention, like reestablishing our successful CORE program.
9. While we believe that each of the above suggestions could wholly solve the issues Adrian College is facing, this dilemma could also be addressed through any combination of the above suggestions. For instance, we could identify the amount of money that needs to be raised as an alumni body, and President Docking could agree to match our contributions. Or, we could establish a Humanities Fund and push dual enrollment tracks, while also earmarking a portion of those funds to market these departments. Truthfully, any creative combination of these suggestions, and others, could help offset the costs of these departments while boosting enrollment in these majors. We are open to all potential ideas in order to offset these cuts. We would like this letter to create a solutions-oriented discussion, with the goal of saving the mission of Adrian College. We humbly request to be a part of this conversation through electronic communication, "emergency" meetings with the Board of Trustees, President Docking, and the Adrian College leadership team, and the subsequent PR campaign to celebrate our collective greatness.
Moreover, we should not lose sight of how valuable it would be for marketing Adrian College if we were able to "Save the Humanities." These cuts are already stirring negative publicity for our college and our community. In many ways, our livelihoods depend upon the prestige of Adrian College. Let us face this adversity with a solutions-oriented scope, and use this to our PR advantage. We can tell our current students, our future students, the local community, and the entire academic world how we saved our liberal arts core against all odds. We are elated thinking about how amazing Adrian College would look if thousands of alumni gathered to help save the core of our traditions. This proves, above all else, that all Adrian College Bulldogs are members of a closely-knit family for life. New students and their families can, and should be, shown what it means to be joining our family. When we face adversity, we do not give up on each other. We fight to save our institution. If this doesn't exude the greatness of Adrian College and make it the envy of academic institutions around the world, we do not know what does.
Thus, we, the undersigned alumni of Adrian College, request that you reconsider your plans to cut these departments and these members of our family. We unequivocally care about the well-being of our alma mater. We cannot think of any greater means of demonstrating this than by offering our collective support to defend these departments, maintain our family, and affirm our commitment to liberal arts education. Let there be no greater testament to the heart of Adrian College than that of a vigilant, and relentless alumni consortium ready to fight for the dignity of their alma mater. We hope that through this letter, all current administrators and members of the Board of Trustees feel nothing but a strong sense of pride for being a part of the Adrian College community. We know of no other institution with an alumni body so strong and so willing to step in to help their alma mater in a time of need. Let us, together, continue to make Adrian College great by reaffirming our mission to the liberal arts. We are poised and ready to assist in ensuring that these departments, these faculty, and the liberal arts ethic of Adrian College, remain intact for decades to come. We hope that through this letter, and through the broad success of Adrian College alumni, we are making the entire Adrian College community proud. We humbly ask that you consider our requests and our suggestions, so that we can be proud to continue calling ourselves Adrian College Bulldogs.
Together, we uphold our tradition:
Alma Mater, wise and glorious
Shrine of light and home of truth,
Over fate and trials victorious,
Crown-ed with eternal youth,
Boast of son and pride of daughter,
Loved by all who know thy lore,
Dear Old Adrian, Alma Mater,
God be with thee evermore


Respectfully,