Adopting the Energy Policy Framework
35
people have signed this petition.
Add your name now!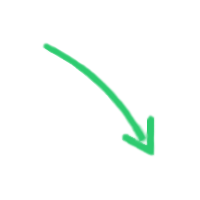 35

people

have signed.

Add your voice!
Maxine K.
signed just now
Adam B.
signed just now
Please support our local Rabbis, who have a meeting with Mayor Manheimer on November 17. By adding your name as a supporter you are expressing your belief that Jewish values include the protection of our planet through increased use of sustainable energy sources.
Carolina Jews for Justice/West
When God created the first human beings, God led them around the Garden of Eden and said: "Look at my works! See how beautiful they are—how excellent! For your sake I created them all. See to it that you do not spoil and destroy My world; for if you do, there will be no one else to repair it. (Midrash Kohelet Rabbah, 1 on Ecclesiastes 7:13)
Mayor Manheimer and Members of City Council;
We are grateful to you and members of City Council and City Staff for adopting the Energy Policy Framework in a timely fashion, recognizing the time sensitive nature of Duke Energy's Modernization Project and its impact on the City's carbon reduction goals. We appreciate also your commitment to continued dialogue with Duke Energy about those goals.
We are also grateful that Duke Energy has modified its WNC Modernization Project by reducing the size of its two natural gas boilers from a total of 650MW to 560MW. We believe that, while this is too large an investment in a fossil fuel generation station, with the potential to commit Asheville and Western North Carolina to a fossil fuel based electric infrastructure for decades, we also consider Duke's pledge a good faith invitation for finding collaborative solutions. Lloyd Yates, Executive V.P. of Duke Energy stated: "We're eager to ramp up our efforts in working with the community to reduce power demand across the region through energy efficiency, demand response, renewable energy and other technologies to work collectively to avoid building additional generation in the area for as long as possible."
Duke Energy has called natural gas a "bridge fuel." We want to take them at their word. The "bridge" that needs to be constructed, creatively, cooperatively and collaboratively between Duke Energy, the City, and other knowledgeable and interested stakeholders is one that has clear, science based goals, generating 100% of our electricity from renewable technologies such as solar, wind, hydropower by 2050, with an intermediate target of 50% by 2030.
Duke has already indicated that the first pillar of this "bridge" could be laid at the 190 MW mark, when it will consider its option of building another 190 MW gas unit, depending on the success of the company and community's efforts "to reduce daily and peak power demand."
We see this as our greatest collective moral and creative challenge. Prior Mayors and City Council members started the ball rolling with the Mayor's Climate Agreement and Sustainability Office. Your legacy can place Asheville and WNC at the center of a monumental success story that builds a truly 21st Century, technologically sophisticated, sustainable vibrant WNC community, or fails the test of evolution and tries to maintain a fossil fuel economy that will surely lead to economic and ecological failure.
We ask you to provide clear, determined, courageous vision to the opening provided by the Community Clean Energy Policy Framework and Duke Energy's new willingness to work with our community.