Adopt Olympus Heritage Site
525
people have signed this petition.
Add your name now!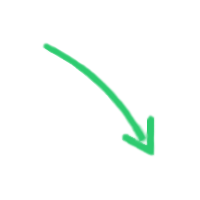 525

people

have signed.

Add your voice!
Maxine K.
signed just now
Adam B.
signed just now
Ο Όλυμπος, το ψηλότερο βουνό της Ελλάδας, με την κορυφή του να αγγίζει τα σύννεφα, επιλέχθηκε από τον Δία και τους υπόλοιπους "θεούς" της Ελληνικής μυθολογίας να γίνει το μυθικό τους παλάτι. Ο Όλυμπος, ο πανέμορφος Εθνικός δρυμός της Ελλάδας, που προσελκύει επισκέπτες, φυσιολάτρες, περιπατητές, ορειβάτες, αθλητές και επιστήμονες διαφόρων ειδικοτήτων από τα πέρατα του κόσμου. Ο πνευματικός Όλυμπος με τα Μοναστήρια, τις Σκήτες και τα Ξωκλήσια. Αυτός ο παγκοσμίως μνημειώδης πολιτιστικός Όλυμπος δεν είναι Μνημείο Παγκόσμιας Κληρονομιάς της UNESCO. Οι υπογραφές μας ανοίγουν τον δρόμο!
Mount Olympus, the tallest mountain in Greece, is the very mountain that Zeus and the rest of the Greek "Gods" chose to make their home. Mount Olympus, the beautiful and untouched by man woodland, attracts thousands of visitors, nature lovers, hikers and mountain climbers, as well as scientist of various disciplines from around the globe. Despite all its beauties and rich history, nationally and internationally renowned mount Olympus has not been recognized as a world heritage site by UNESCO. Our signatures will pave the way to mount Olympus to be formally recognized by UNESCO as a world heritage site, thus reassuring that the many beauties it offers will be saved for future generations to enjoy.
Гора Олимп, самая высокая гора в Греции, и та самая, на которой поселился Зевс и другие Греческие боги. Гора Олимп, красивейшая гора, с богатой природой, нетронутой человеком, привлекает со всего мира огромное количество посетителей, таких как любители природы, альпинисты, а также ученых разных областей. Несмотря на богатую историю данного места и необыкновенной красоты окрестностей, гора Олимп не была признана частью Всемирного Наследия ЮНЕСКО. Наши подписи проложат дорогу горе Олимп быть официально признанной частью Всемирного Наследия ЮНЕСКО, таким образом способствуя сохранению красот этого необыкновенного места, и обеспечивая сохранения этого места для последующих поколений.

El monte Olimpo, la montaña más alta de Grecia, la misma montaña que Zeus y el resto de los dioses griegos eligieron para hacer su hogar. El monte Olimpo, el hermoso e intacto bosque que atrae a miles de visitantes, entusiastas de la naturaleza, excursionistas y alpinistas, así como a científicos de diferentes disciplinas de todo el mundo. A pesar de todas sus bellezas y más allá de la rica historia del nacional e internacionalmente célebre monte Olimpo, éste no es reconocido como patrimonio de la humanidad por la UNESCO. Nuestras firmas fortalecerán el camino para que el monte Olimpo sea reconocido formalmente por la UNESCO como patrimonio de la humanidad, por lo que se aseguraría que muchas de las bellezas que ofrece este sitio estarán presentes para que las generaciones futuras puedan disfrutarlo.
ギリシャの最高峰、オリンポス山。 まさに主神ゼウスをはじめとする十二神が住まう場所として選んだ山です。 世界中の何千人もの観光客、自然愛好家、ハイカー、登山家や神の信奉者ともいえる研究家をも魅了している、人々によって手付かずで美しい森林地帯です。 それゆえ、すべてが美しく、歴史が豊富であり、国内的、国際的に有名なオリンポス山にも関わらずユネスコによって世界遺産として承認されていません。我々の署名はオリンポス山がユネスコの世界遺産として正式に承認されるための最初の道すじとなるだろう。 そして、多くの美を持つこのオリンポス山が次世代の人々を愉しませる存在として再認識されるであろう。

올림포스산은 그리스에서 가장 높은 산입니다. 올림포스산은 제우스뿐만 아니라 모든 그리스의 신들이 그들의 거처로 삼았던 신성스러운 장소이기도 합니다. 올림포스산은 지금도 수많은 관광객과 자연을 사랑하는 사람들, 등산가들로부터 사랑을 받고 있는 아름다운 산입니다. 그 삼림지대는 아직까지 사람들에 의해 훼손되지 않았으며 다양한 분야의 전세계의 과학자들로부터 깊은 관심을 받고 있는 중요한 곳이기도 합니다. 하지만 이렇게 훌륭한 자연과 찬란한 역사를 가지고 있음에도 불구하고 올림포스산은 아직까지 유네스코의 세계 자연유산으로 지정되지 않았습니다 여러분의 서명 동참은 이 소중한 올림포스산을 유네스코에 공식적으로 자연유산으로 등재되게 하는데 작은 디딤돌이 될 것 입니다. 올림포스산의 유네스코 등재는 이 소중한 산을 잘 보존하여 우리 후손들에게까지 안전하게 전해주는데 큰 도움이 될 것입니다.
Das Olympus Gebirge, das höchste Gebirge in Griechenland, ist das Gebirge, auf dem Zeus und die anderen griecheischen Götter als ihr Zuhause gewählt haben. Das Olympus Gebirge mit wunderschönen und unberührten Wäldern zieht jährlich tausende Besucher, Naturliebhaber, Wanderer, Kletterer ebenso wie Wissenschaftler verschiedenster Kathegorien aus aller Welt an. Trotz all seiner Schönheit und seiner Geschichte wurde das Olympus Gebirge von der UNESCO nicht als Weltkulturerbe anerkannt. Unsere Unterschriften werden dazu führen, dass das Olympus Gebrge als Weltkulturerbe anerkannt wird, auch mit der Begründung, dass die Schönheit und die Natur für die folgenden Generationen erhalten werden müssen.

Links:
Διάλεξη Ν. Λυγερού: ΟΛΥΜΠΟΣ ως Μνημείο παγκόσμιας πολιτιστικής κληρονομιάς/Lecture of N. Lygeros: Mount Olympus as a World Heritage Site (Greek):
https://www.youtube.com/watch?v=0tZteOgyiqE
Φορέας Διαχείρισης Εθνικού Δρυμού Ολύμπου/Management Agency of Olympus National Park
http://www.olympusfd.gr/us/default.asp
Ο 'Ολυμπος σε 10 λέπτα!/Olympus in 10 minutes!

https://www.youtube.com/watch?v=qYT7pvfz308

Φωτογραφίες/Photo Gallery: