Adidas Must Hold Legitimate Audits
17
people have signed this petition.
Add your name now!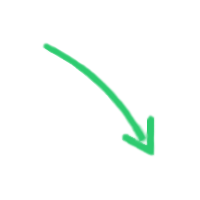 17

people

have signed.

Add your voice!
Maxine K.
signed just now
Adam B.
signed just now
Adidas is one of the largest shoe and athletic wear companies in the world, with the second largest market share afte Nike. Adidas is also notorious for blatantly disregarding worker rights in its factories throughout Central America and East and Southern Asia.
Adidas is one of those companies that claims to have ethical practices and goes to great lengths to perpetuate this false assertion. Adidas conducts annual audits in the 69 countries where it manufactures its goods. However, these audits are merely front, and are completely false. Jamiatun, a union leader at the PT Golden Continental factory says about the audits:
"They are always announced beforehand, so we have to clean, we have to sweep. The first-aid box is filled, and we're told what to say if the inspector speaks to us. We have to tell them we're paid the minimum wage, and we mustn't tell them we work overtime at weekends."
Ratna, a worker at PT Panarub says:
"They [the management] get people to hide in bathrooms, so there are fewer people on the production line and it looks more efficient. If Adidas wants to ask questions, the workers are prepared beforehand with questions and answers. We can never tell the truth, otherwise we might lose our jobs."
Clearly Adidas only conducts these audits so it can pretend to be an ethical corporation, even though the factory owner commit numerous abuses, such as union busting, forced pregnancy tests and unpaid forced overtime and weekends.
In addition, the Adidas code of conduct, in which Adidas extolls the virtues of human rights and observance of the law and is required to be seen by the employees at all times, is only displayed during audits. At other times it is obscured from sight or simply taken down.
What this petition calls for is for Adidas to hold legitimate audits in its factories. This would mean that the factory owners would not know about the audits beforehand, so they would not be able to prepare the false information that is currently being fed to the monitors. Once fair audits are held, Adidas must then take all the information it will have collected and create a comprehensive plan to eliminate worker abuse. Adidas must commit to building lasting relationships with its workers and work towards an ethical business model that respects workers as well as consumers.