Adequate PPE for All NHS Healthcare Workers In Scotland
852
signers.
Add your name now!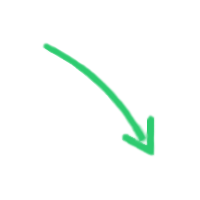 852

signers.

Almost there!

Add your voice!
Maxine K.
signed just now
Adam B.
signed just now
Contact details : scottishmedics@outlook.com

UPDATE 16th April 2020 - We have a meeting organised next week with the Chief Medical Officer in Scotland to voice our concerns and hopefully have some solutions to the inadequate PPE situation. Your signature means more than ever - it highlights the extent of the issue and increases our chances of resolving this. So thank you to all of you and be assured we are working as hard as we can to help in improving this for the brave health care workers nationwide.
(Please only sign if you work in the NHS or are a Health Care Worker - please put your specialty in the comments section when you complete the petition)

HEALTHCARE WORKERS IN SCOTLAND MUST BE GIVEN THE CORRECT PPE
The current Coronavirus pandemic sweeping the world has caused major upheaval wherever it has struck and Scotland is no different. Almost overnight our day to day lives have been turned upside down and it is causing fear and anxiety up and down the country. This has been especiallyexacerbated by images from Italy and Spain and there is certainly an expectation amongst health care professionals that we will most likely follow a similar course.
The 'frontline' battle against this invisible enemy is being fought by dedicated health care professionals including doctors, nurses and pharmacists both in hospital and out in the community. These health care workers harbour the same anxieties and fears that many in the country have about Covid 19 and worry greatly about spreading it between patients and to their own loved ones. The only thing that can protect these valuable assets in this battle is the provision of adequate and sufficient Personal Protective Equipment (PPE).
DOCTORS AND NURSES ARE DYING IN THE UK FROM COVID 19

Whilst some PPE has now been provided we believe many health care professionals have grave concerns about the adequacy of what has been given. In a recent BMA survey just 2% of GPs and 13% hospital doctors felt they had adequate PPE to protect them. This coronavirus has only been known to science for the past 3-4 months – there is much about it we do not know accurately including whetherthere is any airborne spread, how infectious are asymptomatic patients, are there any long term health issues associated with being infected amongst many questions which still need answered.
What is certain at the moment however is that health care workers are falling ill and dying here in the UK due to Covid 19. We believe that it is vital that all these essential workers are given adequate protective equipment at the very least , to protect themselves and in turn their patients from this new virus. At present, with current PPE we believe that the risk of becoming infected and/or passing infection between patients as a consequence of inadequate protection is simply too great.
Presently what has been provided in primary care (and many areas of secondary care) has been thin plastic aprons which cover very little of the wearers body, surgical masks which have been shown only to be protective against large droplet spread but not to smaller droplets or anything airborne and flimsy eye cover which does not provide enough protection. Even the World Health Organisation guidelines state a surgical gown is a minimum. But here in Scotland we should be doing so much better for our dedicated health care workers who are risking their wellbeing daily to help combat thispotentially fatal virus.
We believe that the distinction drawn in the guidelines re aerosol generating procedures and wearing of enhanced PPE only when dealing with this, whilst superficially having some weight is not persuasive. Patients will be coughing and sneezing and passing the virus on from their clothes and hair etc. This has the same bearing in the community as it does in hospital. Also with the impending need for increased palliative care in the community appropriate PPE is vital.
There are similar concerns about adequacy of PPE in many areas of secondary care and also by pharmacists who are seeing patients who attend their pharmacies.
In past pandemics it has been clearly demonstrated that the fastest most efficient way of dealing with it is to ensure the safety of the health care workers and not to make them vectors for the disease. Not only that but these workers must have confidence in the equipment they are using and that is simply not the case at present.
To ensure this confidence and also to limit the spread of COVID 19, we propose that adequate and enough PPE be provided for all staff dealing with patients with either suspected or confirmed coronavirus.
We are therefore requesting the provision of the below as a matter of urgency: -
1 > N95 or equivalent face masks (surgical masks currently provided do not protect at all against any airborne particles)
2 > Full gown which also provides coverage for the head (to prevent cross infection)
3> Footwear protection (to prevent cross infection)
4> Adequate eye protection/face visors
5> Adequate decontamination/cleansing gel to safely remove PPE after use
We now also have heightened anxieties for the wellbeing of our BAME colleagues in the healthcare frontlines as recent data by the Intensive Care National Audit and research centre shows that despitemaking up 13% of the UK population , 33% of those who become critically ill from Covid 19 are from a BAME background.
We appreciate the government is facing a herculean task in battling this virus. However the safety of patients and those who are putting their own wellbeing on the line everyday to help defeat this must be paramount.

If you have any queries or comments please contact on scottishmedics@outlook.com

https://www.bbc.co.uk/news/av/health-52243291/coronavirus-health-workers-around-the-world-on-fears-and-fighting-virus

https://www.helsinkitimes.fi/finland/news-in-brief/17541-coronavirus-finnish-researcher-models-suggest-virus-particles-remain-airborne-for-longer-than-previously-thought.html

https://www.bma.org.uk/news-and-opinion/bma-survey-finds-doctors-lives-still-at-risk-despite-government-pledges-on-pp

https://www.newscientist.com/article/2238473-you-could-be-spreading-the-coronavirus-without-realising-youve-got-it/
https://www.theguardian.com/world/2020/apr/06/nhs-doctors-lacking-ppe-bullied-into-treating-covid-19-patients
https://metro.co.uk/2020/04/11/calls-inquiry-deeply-disturbing-number-bame-coronavirus-deaths-12543797/