Additional 2nd Grade Section at Prospect for 2015/16
110
signers.
Add your name now!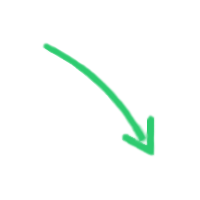 110

signers.

Almost there!

Add your voice!
Maxine K.
signed just now
Adam B.
signed just now
We, Prospect's 1st grade parents, respectfully urge the District 181 Board of Education to address the disparity in the application of class size guidelines and the inequity of class sizes within the district, by adding a fourth section to Prospect's 2015-2016 2nd grade class. We feel this action is necessary for the following reasons:

1. Disparity of Guideline Application
A disparity exists in the current application of class size guidelines for the 1st grade class as well as in the projections for the second grade class of the 2015-2016 school year. As of August 25th
of 2014, Walker had 50 enrolled students. While they fell within guidelines of 2 sections of 25
students with a half-time instructional aide, they were granted 3 sections, bringing class size down to 17 students. The Lane had 52 enrolled students. While they fell within guidelines of 2 sections of 26 with a half-time instructional aide, they were granted 3 sections, bringing
class size down to 17. Monroe had 76 enrolled students. Again, while they fell within guidelines, they were granted 4 sections, bringing class size down to 19. Prospect had 71 students and was granted 3 sections: two with 24 students, and one with 23. One more student enrolled at
the beginning of the year bringing all three classes to 24 students.
According to the recent May 4 staffing report, which addresses the upcoming 2015/16 school
year, the pattern is projected to continue. The Lane with 52 children is showing 3 sections of 17 students. According to District guidelines, they should have 2 sections of 26 students with a half-time instructional aide. Oak's kindergarten class with 25 children is showing 2 sections of 12.5 students. Again, according to guidelines they should have 1 section of 25 with a half –time instructional aide. While we don't begrudge the other schools for added sections, and in fact feel it is a step in the right direction to recognize the need, we feel it is crucial that the Board act with due diligence to apply their own guidelines uniformly across the D181. Their current pattern of bending the guidelines to serve only a few schools fosters a sense of inequity in the community and has the potential to have a lasting negative academic and social emotional impact on the students in the largest classes.
2. Class Size Range

Compounding the application inequity is the range of class size within D181, which can be as
low as 12.5, and as high as 25 per class. The broad ranges permitted in the guidelines are inherently flawed in that the smaller enrollment schools such as Oak and Walker have the advantage of much smaller class sizes. The end result of making exceptions to the guidelines for the 2nd grade classes with the highest (yet within guidelines) numbers, combined with lower enrollment schools, puts Prospect's 2nd grade class 3 students above the average, and 6.4 students per class more than the smallest class. Put another way, when averaging all 2nd grade classrooms next year, Prospect's will have 38% more children than the 6 smallest classes and we have the highest enrollment. We believe it is unjust to have this disparity within D181.

3. Increased Demands: Learning for All, ELL, Differentiation, Common Core and Math in Focus.

More than ever, teachers in D181 have increased demands as they transition curriculum to
align with the Common Core, and differentiate their lessons in order to address a diverse group of learners under the Learning for All Initiative. We have wonderful 1st grade teachers at Prospect, but it is no small task for one teacher in a class of 24 students to meet such diverse needs. In addition to students with special needs, those receiving push in services, and gifted students, Prospect's 1st grade has a large group of ELL students, relative to other 1st grade classes in D181. While support staff is often used for students on the lower and higher ends of the spectrum, we have concerns that students who fall in the middle, in terms of ability, get the attention they need as well. Larger class sizes with all of these demands, mean more interruption, more distraction, and less time with the teacher, which translates for many, as less time for learning.

To further complicate the demands on the teachers, D181 has just decided to implement a
new math program for next year. Prospect's current 1st grade students and teachers piloted this rigorous and challenging program this year. As with any new curriculum, there is a learning curve for the teachers and students and this year was no exception. Our students will once again be "piloting" this program for the 2nd grade teachers who will be new to the program. Therefore, we ask the Board to not only consider the number of students in the class, but the needs of the student population.

4. Research Supported
Findings from a comprehensive review of 112 papers from 1979-2014 suggest that "smaller class sizes in the 1st four years of school can have an important and lasting impact on student achievement."[i] Published in the American Journal of Education in 2009, a follow-up study to
the highly regarded Project STAR study, found that smaller class sizes have "lasting cumulative effects", which not only "benefit all types of students in later grades", but "may actually reduce the achievement gap in reading and science in later grades."[ii] Also in 2009, the Board's own task force recommended to lower class size limits in K-2 from 26 to 22 children per class, which over 240 parents agreed with by signature on a 2013 petition written by Leslie Gray.

Research has shown that smaller class size allows the teacher to perform in a more agile
way. Not only can they be more attuned to the social and emotional needs of the children, they reported their "class[es] functioned more smoothly as less time was spent on discipline and more on learning."[iii] In smaller classes, teachers were also able to "move through curricula more quickly and were able to provide additional enrichment activities and develop their lessons in more depth."[iv]

In our own D181, the data seems to support this correlation as well. In the aforementioned
petition, Leslie Gray made the argument that "smaller class sizes might account for why the smaller schools in D181 performed better than the larger schools in the Spring of 2013 MAP and ISAT test scores."

5. Facilities and Expense
It is our understanding that an extra classroom will be available at Prospect for the 2015-2016 school year as the outgoing 5th grade class has 4 sections and this year's 4th grade has 3. While hiring an additional teacher brings an expense, we believe it is still a fiscally responsible decision. A smaller class size would negate the expense of not only an instructional aide, but could be offset by the reduction of one 5th grade teacher. As Mr. Munch mentioned in the April 13th Board meeting, we feel the additional section should be added now to ensure the hire of a high quality teacher that meets or exceeds the standards of District 181.


[i] Biddle,B., & Berliner, D. (2002). What Research Says About Small Classes and Their Effects.Wested.

[ii] Konstantopoulos, S. & Chung, V. (2009). What Are the Long-Term Effects of Small Classes on the Achievement Gap? Evidence from the Lasting Benefits Study. American Journal of Education 116 (November 2009).
[iii] Zinger, D. (2014). Class Size and Academic Results Evidence Base, Issue 1 (2014).


[iv] Ibid